I recently posted a question on the 7.63mm Long Mannlicher cartridge(http://iaaforum.org/forum3/viewtopic.php?f=8&t=17305) and got some great replies. On the same post I asked about a 7.63x40mm round, but received no comments so decided to break this out to a seperate thread.
There are records that refer to a Mauser carbine (pictured below) made about 1896 that used a long version of the normal 7.63x25mm cartridge. The only known (to me) example of this gun was recently sold. The cartridge has a 7.63x40mm case. The case head diameter is 10mm and the overall cartridge length is about 50mm. It would look like a stretched version of the 7.63mm Mauser cartridge.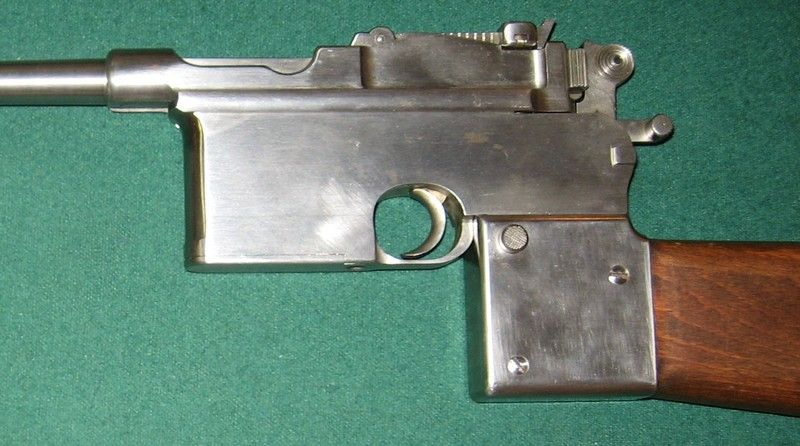 Has anyone seen or heard of this cartridge. It may not be a DWM product, or at least, I can't find anything that would be related to it unless it was a 403 number that was deleted or otherwise dropped out of the DWM lists I have from sometime around 1910-1912.
Any information or thoughts would be appreciated.
Cheers,
Lew