Below is the image of a data card from the H P White & B D Munhall collection. I have not seen the actual card which probably has the original label pasted on it. All I have is a Xerox copy of the card. The typed note at the top and the printed note at the bottom are original to the data card. The faint notes were mine when I got the copy. Note that I failed to record the source of the copy.
The top label clearly indicates it was for an English speaking country, however the bottom label is in German!
I have no idea where W&M got the info on the top of the card, but they were pretty good in not recording anything that they didn't know for a fact. The lack of any headstamp data indicates the headstamp was unknown or was a blank.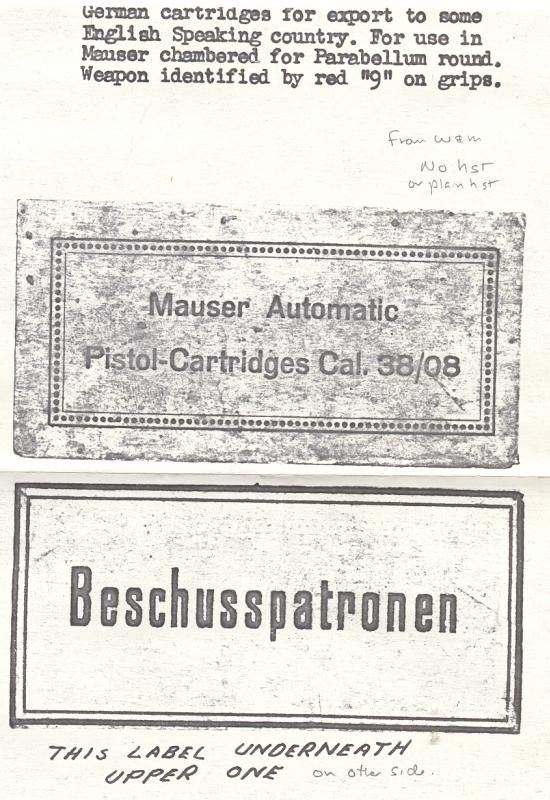 Any information appreciated.
Cheers,
Lew