Please be patient with a novice here. I'd like some education on these clips of ammo.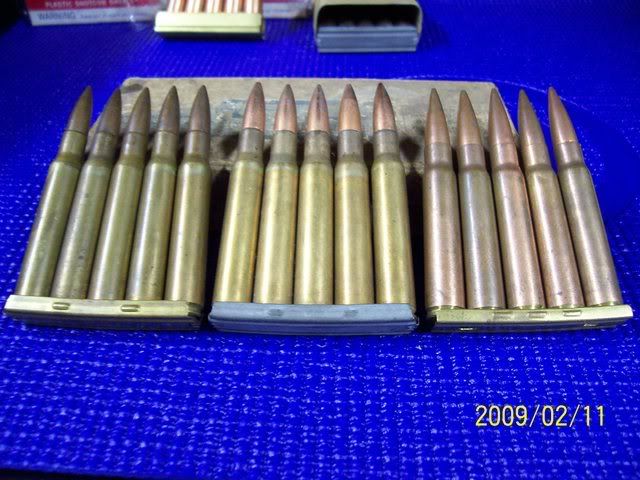 L-R A brass clip with tabs on each end. The ammo is Headstamped F A 30 and it is .30 cal. The steel clip also has tabs, .30 cal, headstamped F A 42. Third appears to be brass, holding misc. 8mm but it has no tabs on it.
Why are the tabs on some, not on others?
Would the tabs have to be opened or would charging the magazine do this? One smooth transfer?
Was brass discontinued in the US during WWII and thereafter(for clips)?
I've always believed the 5 shot clips of 30 cal would only be for the Springfield and Enfield. Since the Garand was dominant during the war and used a different clip would ammo such as this (in strips) be unusual?
Is there a specific year when the 30 Cal corrosive primed ammo manufacture stopped?
This next clip has 7.62X54R soft-tipped ammo in it.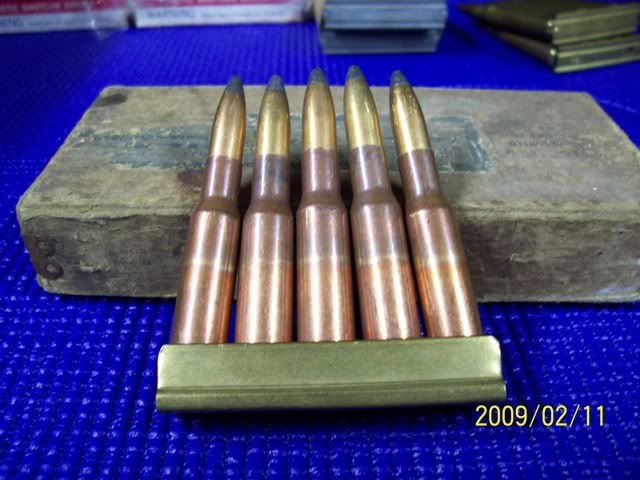 Since this is soft-tipped that means it is not military, correct?
Is this clip for this round or is this just something put together?