My last thread showed some dingbat looking 9mmPs that were made up in Woolwich. The rounds below are from a collector here in the States who has been dead quite some time. Most are from his collection, though two are ones he traded to me at least 40 years ago (the red wood bullet and the massive GM bullet). The other's I saw in his collection in 1970, except for the TH with the white wood bullet which I saw in the 1980s.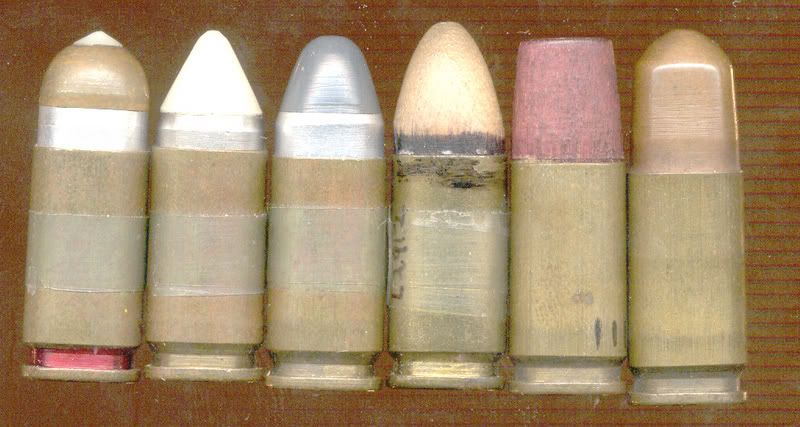 This collector had some wonderful 9mm's in his collection and was in a position where he traded with collectors world wide before I began collecting seriously. I have a Lot of great rounds from him in my collection. He told these that they were experimentals from a very well placed individual in the UK, unnamed.
I have never seen another set of cartridges like this, except for the two he traded to me were also in his collection. I spent 3 years in the UK and never saw or heard of any of these rounds. I have had many impressive British collectors like Peter Labbett and others look at these and couldn't shed any light on them. They are lovely and I keep them with my other British 9mms.
I'm looking for your thoughts…
Cheers, Lew