Sorting through some pictures on my 'phone, taken over the holidays I found some pictures of a small assemblage of larger calibre shells on display at the Muckleburgh Military collection on the north Norfolk coast. Here is a link to their web-site;
My apologies for the technical shortcomings of some of the pictures, photographing through glass is never truly satisfactory and although the i-phone is a thing of wonder it is, in many ways a Jack of all Trades. As always, when dealing with the bigger stuff I have no idea what any of it might be, or even if it's worth showing.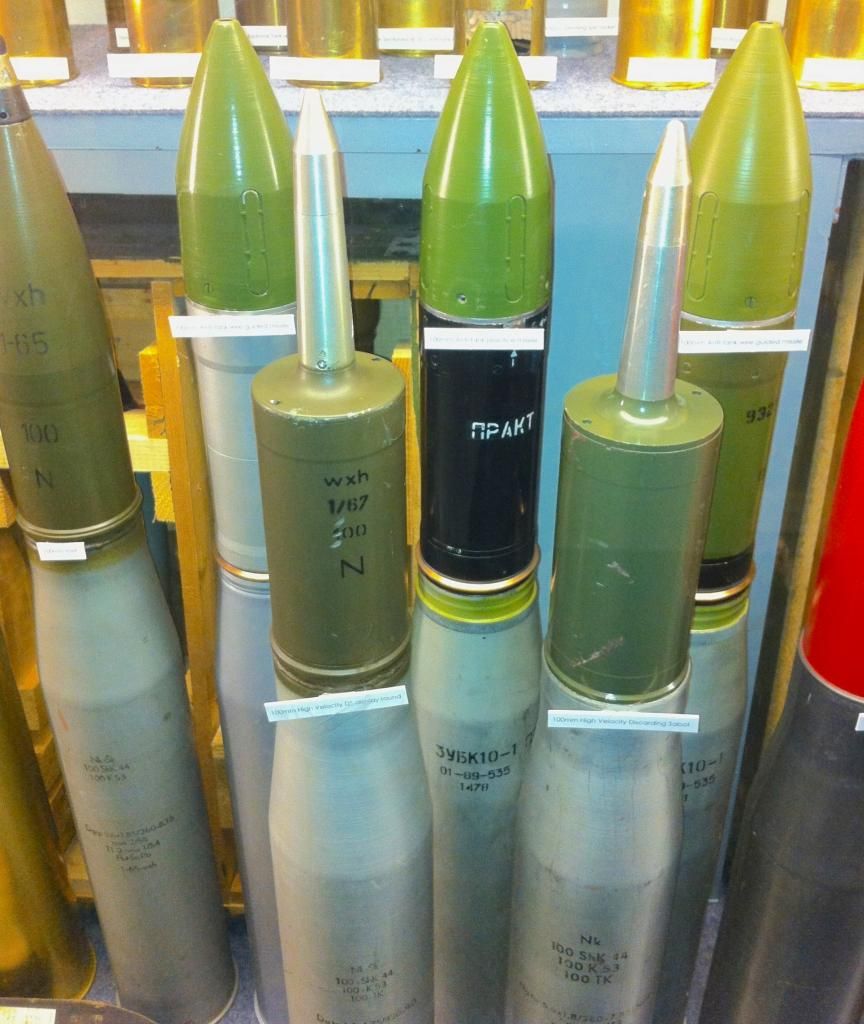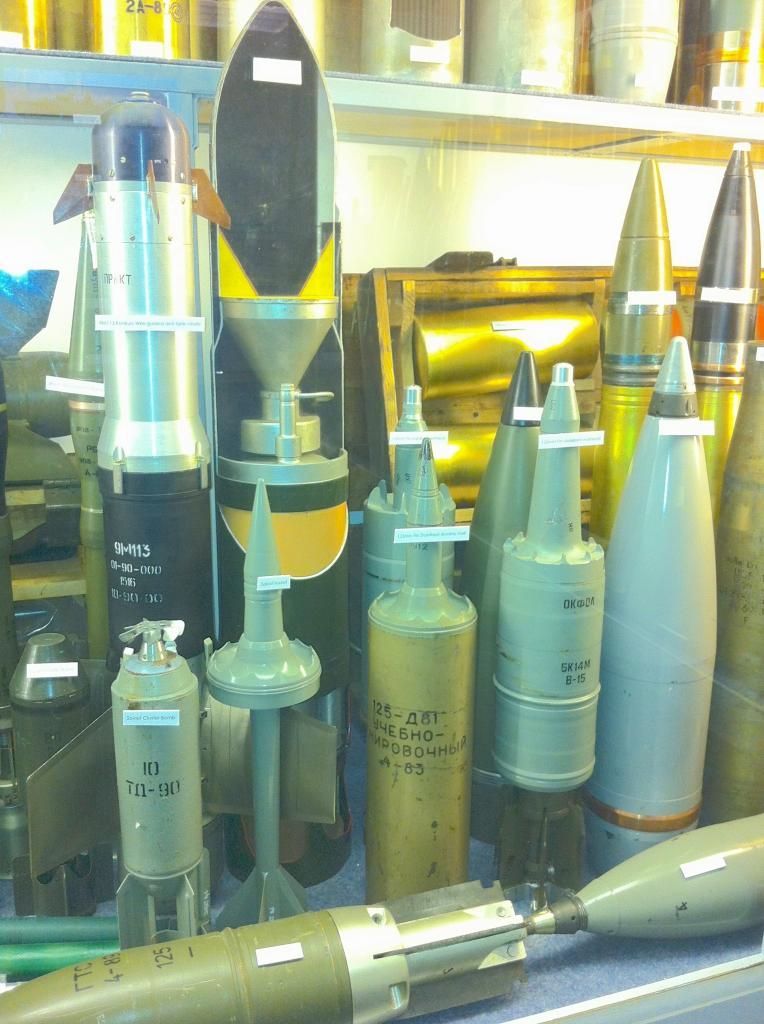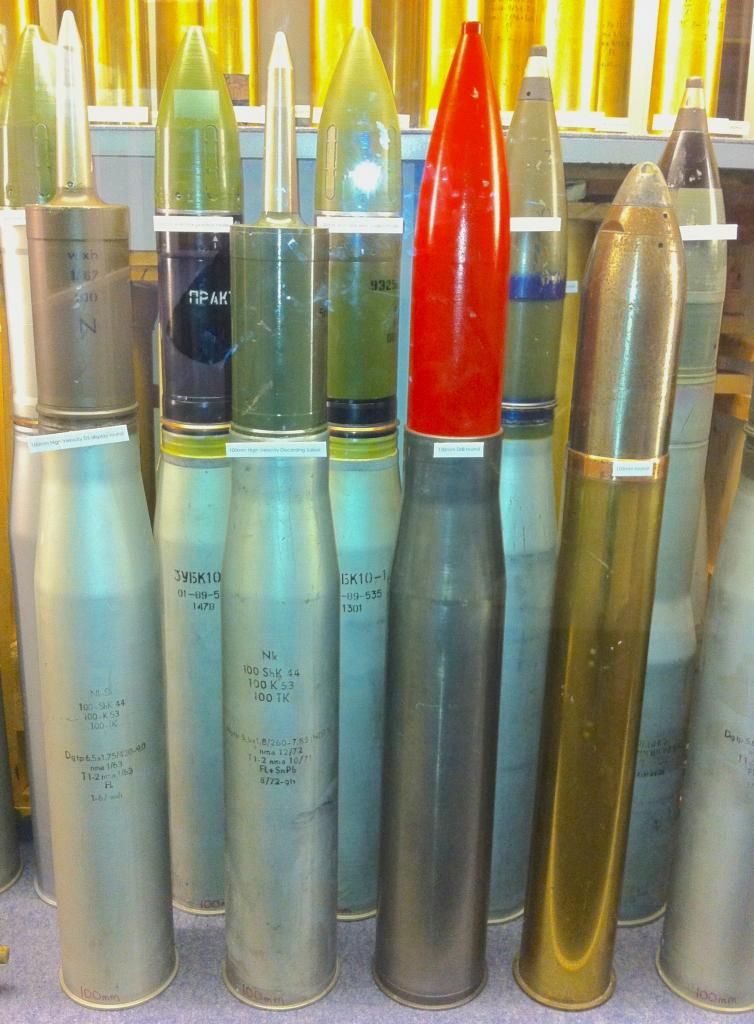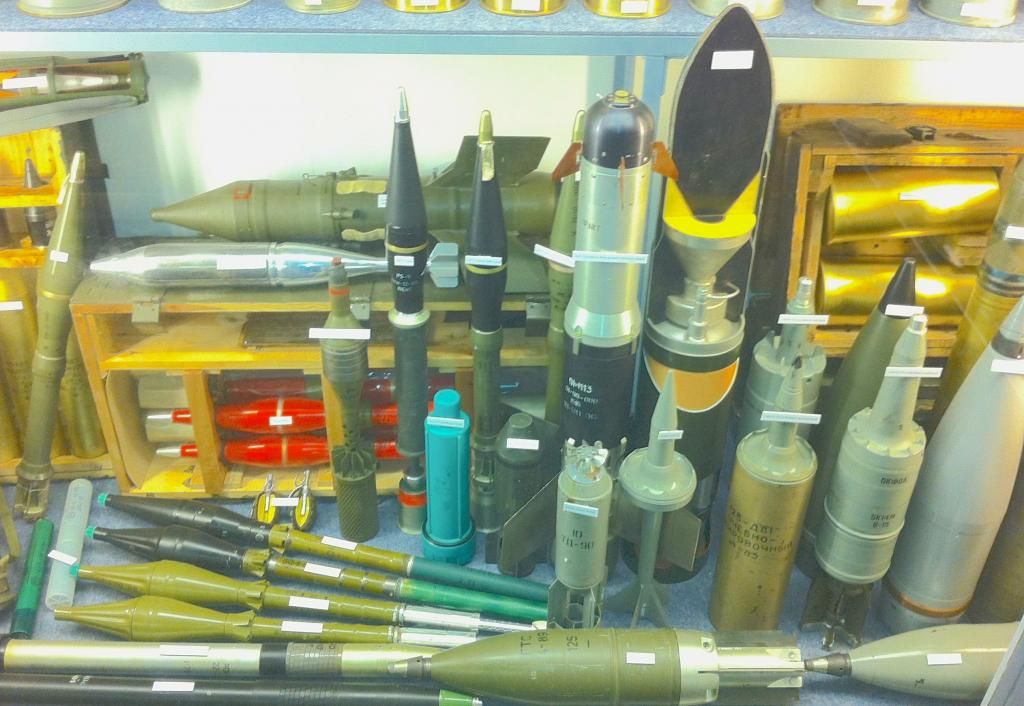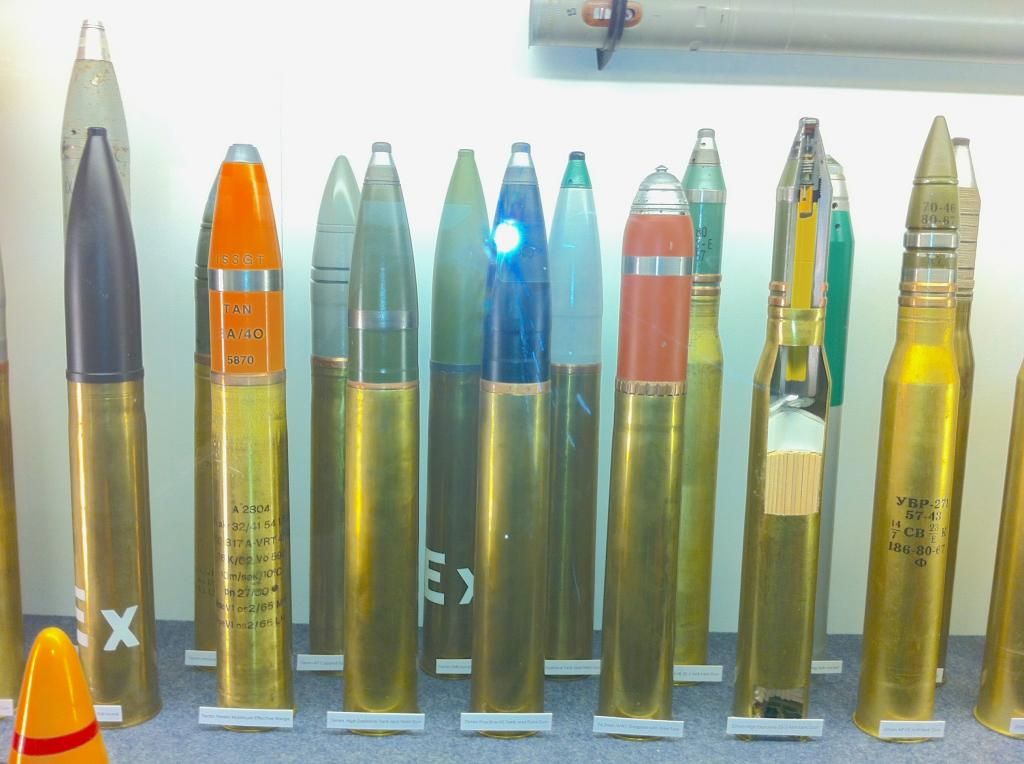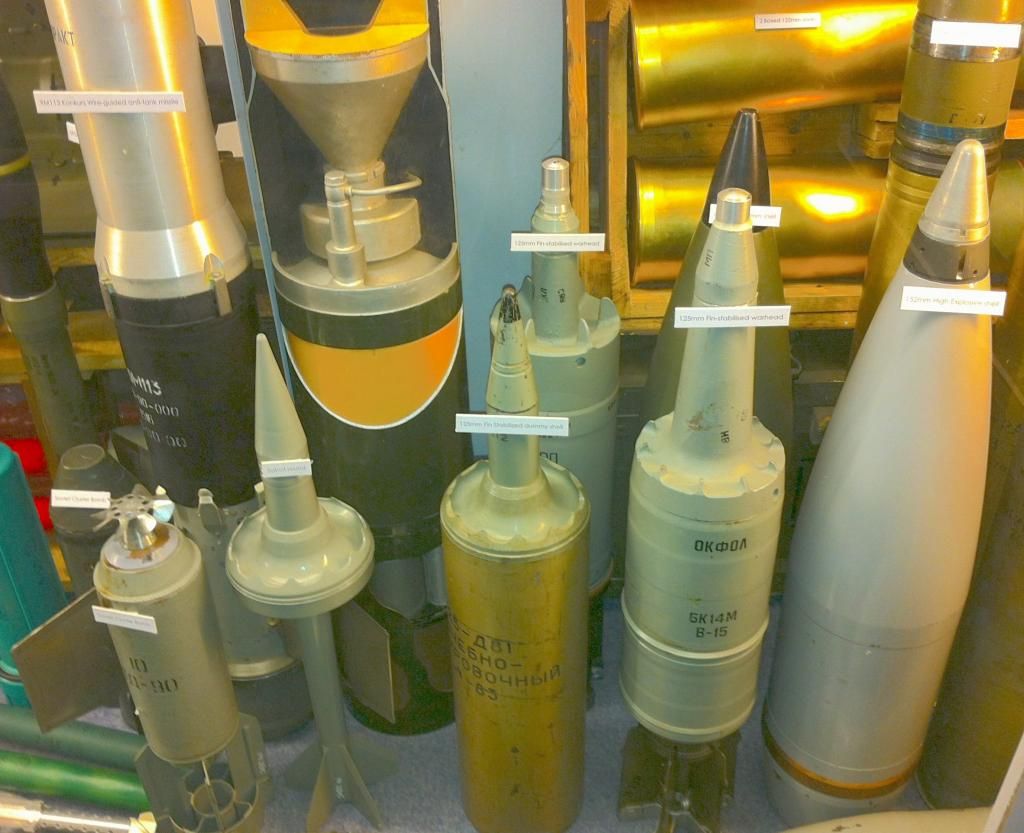 Happy collecting,
Peter
Edited once (thus far); repetition after repetition.