Well, I was forewarned but I still stepped on my jaw on Thursday! The first thing I did was look for some of the people I had corresponded with on this site and all I met were really nice folks.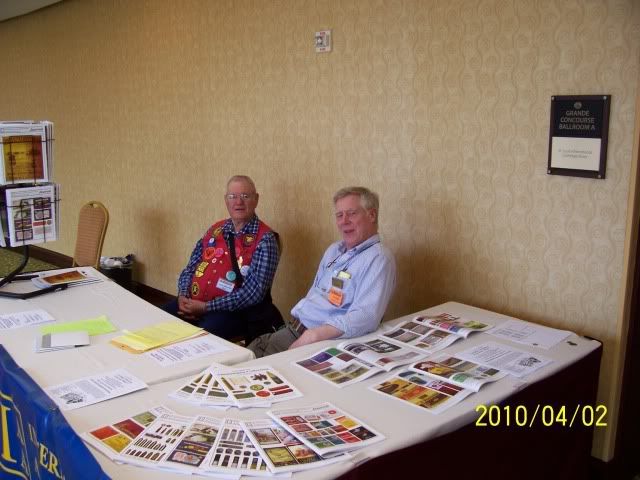 I have always called myself a shotshell collector but I had begun to feel like that wasn't a very popular field… until I got to St Louis! I met some folks that have forgotten more about shotshells than I am likely to ever learn.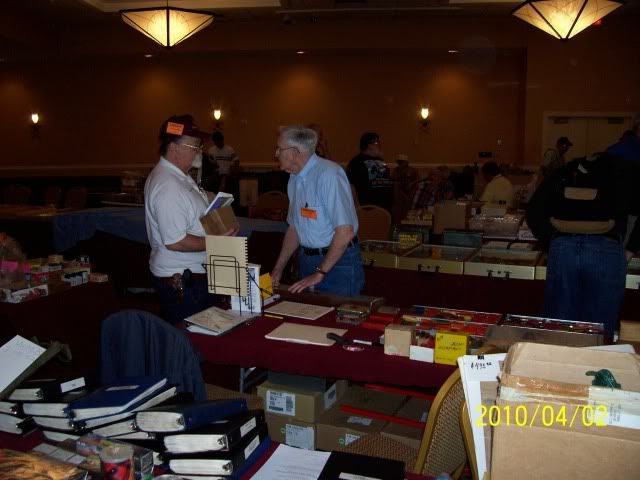 There were plenty of shotshells, of every type, description, make, color… you name it, somebody had it! Boxes too, full, partial, empty, they were all over the place. I brought home a few that interested me… and were not to costly. Some were way out of my league for this year.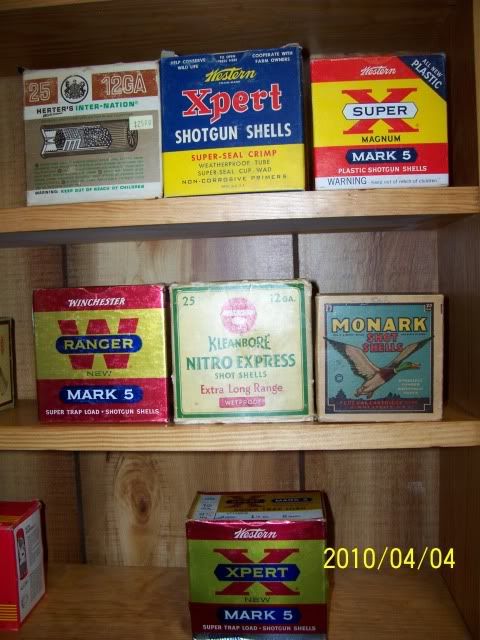 I went into this show thinking that I would specialize in all-plastic shells since it would likely be a small area. That is until Dick Iverson told me he had over 1,200 of them! But I expanded my meager collection and branched out some too. I brought back 40 singles and some that I forgot to include in the pixs.

I went hopeing to gain knowledge, and did I ever. Bought a stack of shotshell stuff that will take me over a year to sort thru! And talk about walking wisdom! People like Bob Reichenbauch, Dick Iverson, John Kuntz and many others freely shared their knowledge and seemed truly willing to help a novice. John Moss, who I chatted with several times, ID'd a .45ACP from 10' away and I thought he would AT LEAST have to study it! No way! I'm sure gonna miss that knowledge-well here. Met the Mighty Ron too and while he isn't the tiniest toy in the shop, he's not the evil dragon either. He was the last member I saw Saturday as I rolled out of town, as he took his early morning walk in front of the hotel! (Indeed!)
So yeh, I had a GOOD trip to SLICS and didn't cost to much either! Now to go thru and sort, catalog all this stuff!