Hi,
When I obtained the below 30-06 it was labeled as an AP cartridge.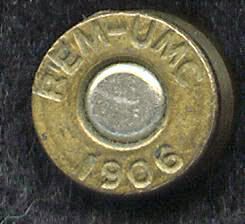 I have tried to look it up in Hackley, et al and can't find it - if it exists.
I am thinking this isn't an AP cartridge at all. The bullet is non-magnetic. Is this just something like a bronze tipped sporting round?
Any information will be welcomed.
Thank you.
Regards,
Heavyiron