I need help by ID this cartridges??
What are they? and what is the value??
thanks Gyrojet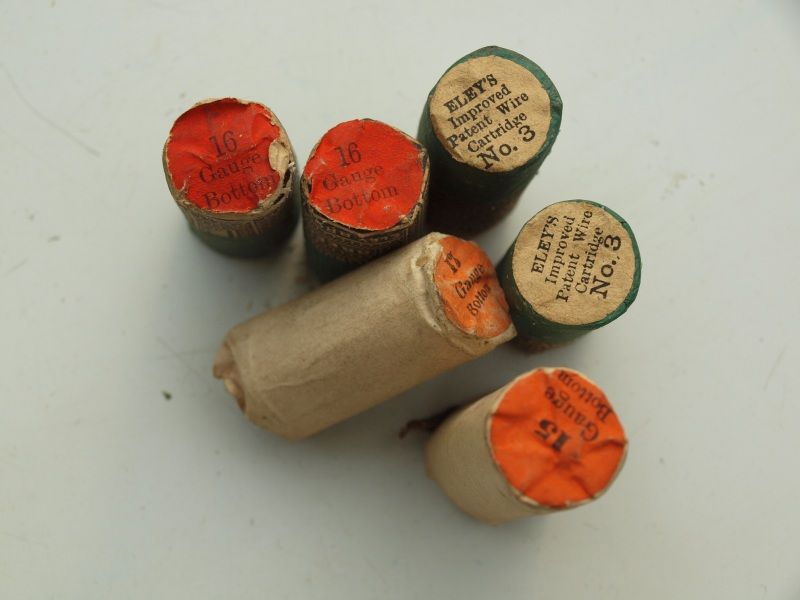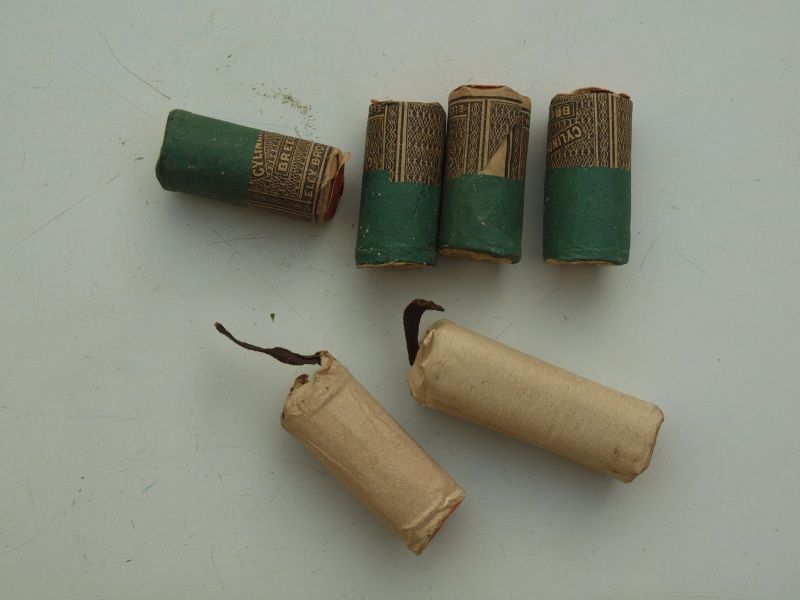 Thanks Matt
Please anybody know's a value on these cartridges???
Gyrojet,
Conjay sold the 16 Gauge wire cartridges with " 16 gauge bottom" marks for 20 pounds in 1993
I've seen a number of these listed in various UK general auctions over the past couple of years. They don't fetch much when they sell.
Holts sold the following lot of 15 in a sealed bid sale earlier this year:
Sale S1063 Lot 7538
FIFTEEN VINTAGE AND COLLECTABLE 15 BORE ELEY' WIRE' SHOTGUN CARTRIDGES WITH 12 IN SEALED ORIGINAL FACTORY PACKET WITH LABEL listing the use of 1 ounce of shot, together with a further 3 examples loose with paper covered bodies with orange base labels and brown fabric tabs.
This lot sold for £56 including commission.
Thank you gentlemen…
gyrojet
Just found on a list of a friend of mine, the same 16 gauge cartridge sold for 7.5 Euro
Harry
I sell them for 3-5 US$ each but the 15 bore should be worth more perhaps $15-25 just because of the odd (today) ga.
To find odd gauges in these is not uncommon, because these were for muzzle loaders & were usually loaded with just powder and loose shot with a wad to keep the shot from rolling out if the muzzle was tipped down. Most makers had their own idea, as did their customers, of what was efficient & so the odd / uncommon gauges were offered.
Sometime these are found loaded in a "modern" shell, I have them in pin fires & in United States Cartridge Co. shells, hand loads of course.
Gary Muckel wrote a most excellent book on shot shell concentrators & he notes the patents, variations & origins of these. He probably still has some for sale…
(PS Gary, just mail the check for this free plug to me, no need to hold the cash for SLICS).