I am very happy to have recently tracked down the correct steel shell casing for the 105MM M900 APFSDS-T tank round. It uses a common steel M148A1B1 case, primed with a ELEC M128 primer. The M900, made by GD-OTS, is the only US 105MM APFSDS I do not currently have represented, so I am thrilled to have come across this case/primer combo. The Head Stamp even has nice stencils :-) Interestingly, the stencils on the head stamp can only be seen and photographed from a angle. They would not scan at all on my scanner, go figure.
I am writing in the hopes that someone may know what the correct stenciling is on the side of the case? I am pretty sure is says something about only being fired in the M1 tank and something about tanks with a breech serial # over a certain manufacture date. Apparently, this round has a higher pressure level then its M833 predecessor and only the new breech's can handle it? If anyone has a idea on how this stenciling is exactly read, I would love to find out. One day I hope to find the matching, inert projectile to match up with the case and restore the correct stenciling. Maybe even section the case to better show the projectile fin assembly and primer configuration. Anyhow, for now, I would be stoked just learning about the correct stenciling on the side of the case. Thanks in advance :-) Here are some pics.
Jason
105MM M900 APFSDS-T Head Stamp

Stenciling On The Side Of The Case ( I need help with this )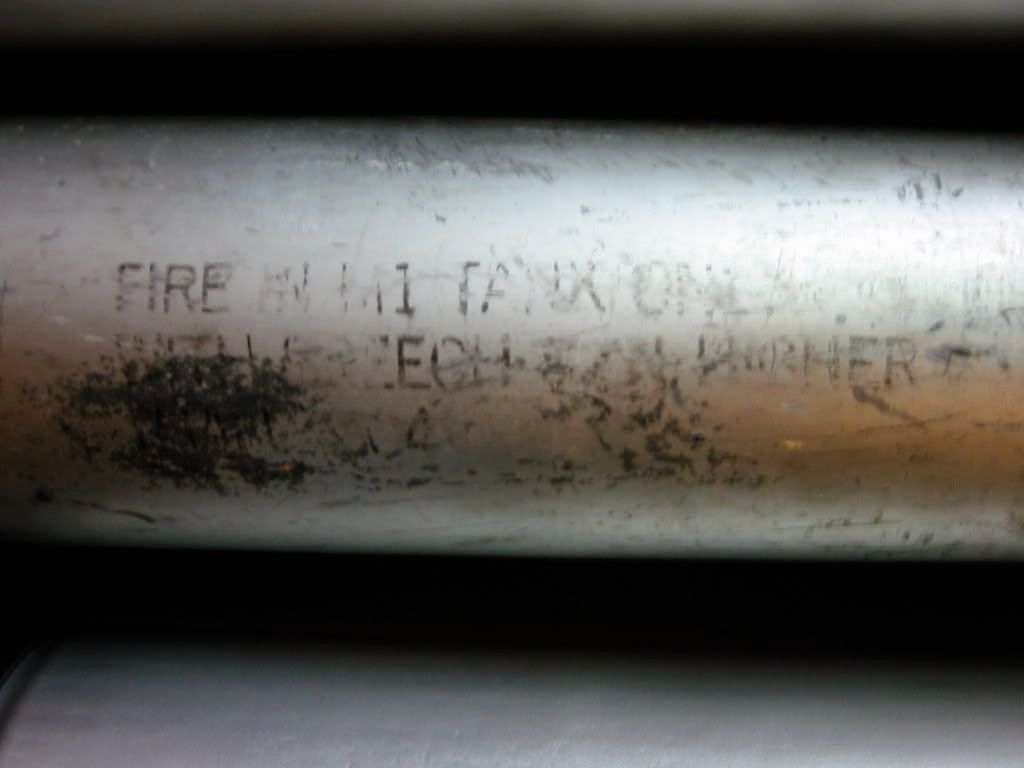 Timeline of US 105MM APFSDS-T Development.
Earliest Left, Oldest Right : XM797 (This is a range reduction TP round that splits down the center long-ways after a certain known distance), the M735 (Tungsten Core), the M774 (1st US, DU 105MM Tank Round), M833 ( DU - Note the gussets on the sabot petals), and the empty M900 Shell case.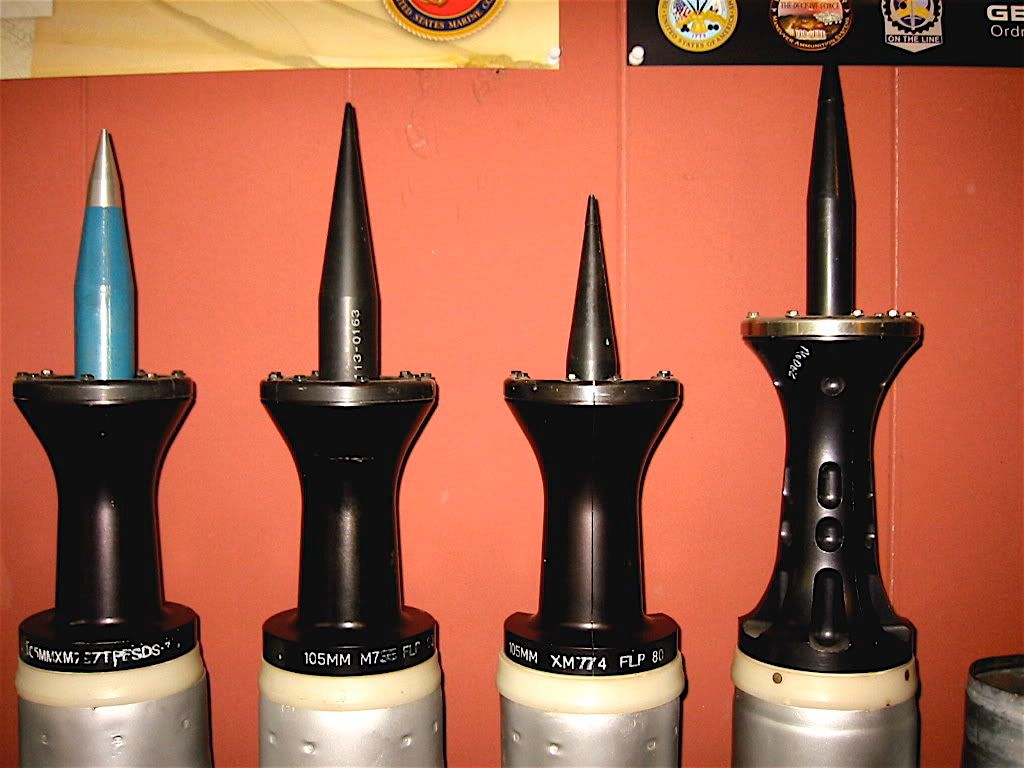 Diagram of a M900 Projectile. If anyone has a extra one hanging around their garage, let me know :-) I got this from ORDATA. Unfortunitly, they did not have details to the stenciling.