---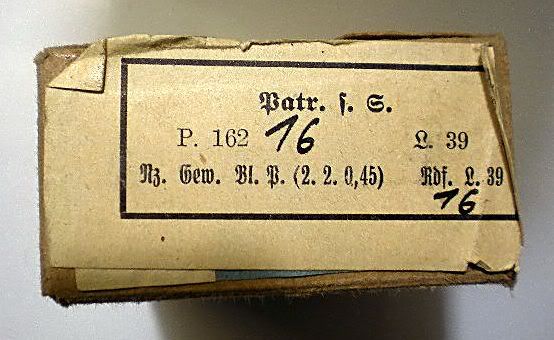 New one for me. Can anyone explain ?
---
It is a Repack label. The cartridges in the original loader's lot from this manufacture were packed in 5-round chargers. My guess is some of this lot had the chargers removed and the ammunition was repacked at an Artillery Depot for machine gun use which was common practice. The use of just the loader's lot number and date along with the powder type, lot number and date was also common practice.
Loader's lot P 17.L. 38 is interesting in that originally it was packed without chargers, then repacked with chargers but only the 1500 round case label reflects the chargers (Für Gewehr).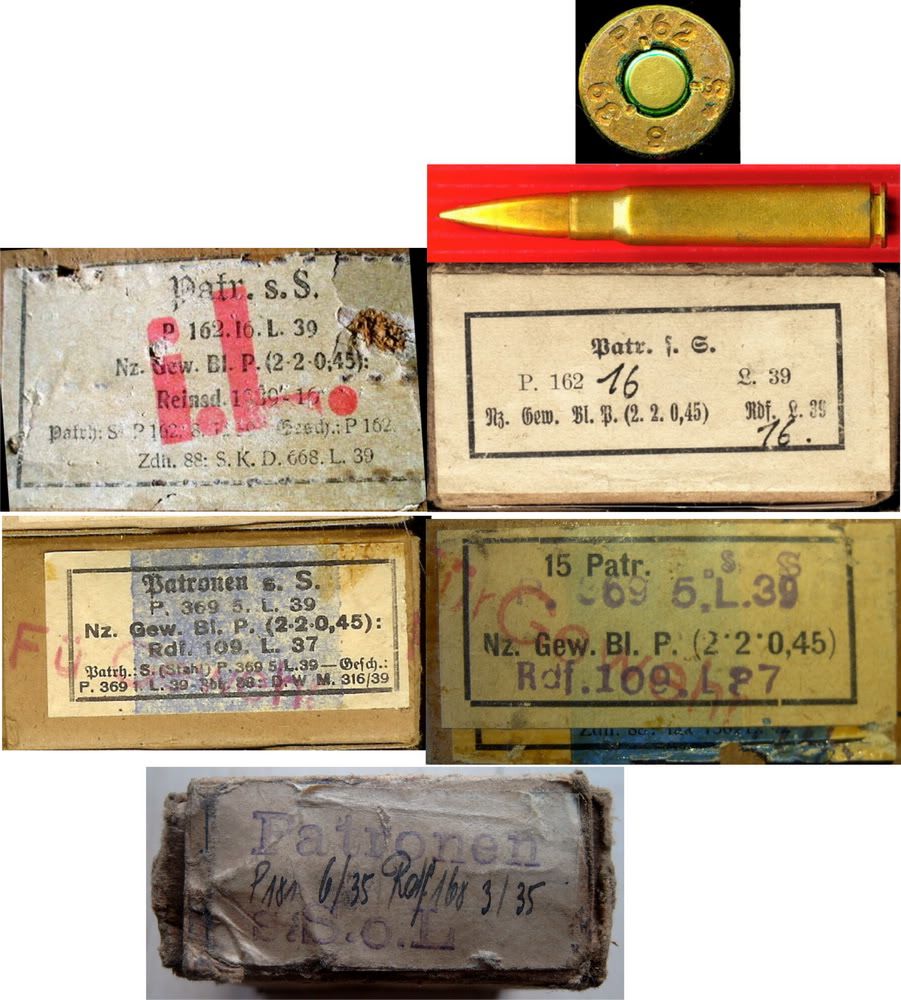 ---