Yeah, I'm one of "those guys" who really isn't a collector but recently came into possession of an assortment of some vintage ammo that I would like to identify and if possible find homes for at a fair price, since it's nothing I will ever collect or use myself. "If anyone is interested, please contact me by email or PM".
As I go through the boxes of stuff I will be posting more (and will be sure to provide plenty of pics!) but for starters:
Remington Kleanbore #9630 30-06 Springfield Paper Bullet blanks. Headstamp is REM-UMC 30-06 SPRG.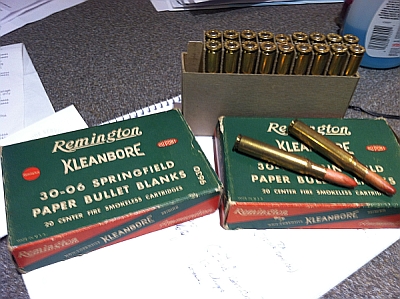 -Mark