There are new manufacturers of pistol ammo showing up each time I go to the internet. Below are some boxes of the new companies I have found recently.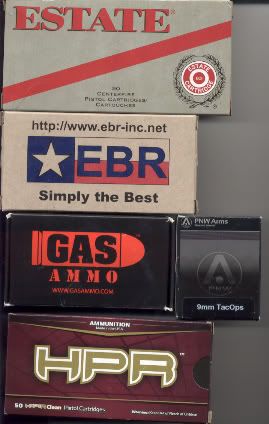 ESTATE: Only seen on 40 S&W ammo headstamped "FEDERAL 40 S&W". Anoka, MN
EBR: This is Engel Ballistic Research, They sell speciality ammunition exclusively, or almost exclusively to US military and police. Been in business over 10 years. They have produced their own headstamp (EBR) on 7.62 NATO ammunition, though I have not seen any of that. Are close to going into production on their 6.5mm EBR rifle cartridge - a sniper cartridge I believe, but today the round only exists in prototype. They currently make 9mmP in both 147gr JHP subsonic (FC hst) and 90gr frangible (WIN hst).
GAS: Greenville Ammo Supply LLC in Taylors SC. Loose pack 45ACP is all I have seen (using WINCHESTER 45 AUTO" cases
PNW Arms: Offer pistol and some rifle calibers. Established in 2008, No address on the box but the website indicates they are in Potlatch ID.
HPR: HPR is for "HIGH PRECISION RANGE". They also show a box of EMCON 9mmP ammunition on their website. The HPOR box has the addreess as Thorium Enterprises LLC, Advanced Tactical Armament Concepts LLC, Payson, Arizona. The website says they will soon sell through outlets in the US. These cartridges are headstamped HPR. Looks like a Starline headstamp to me.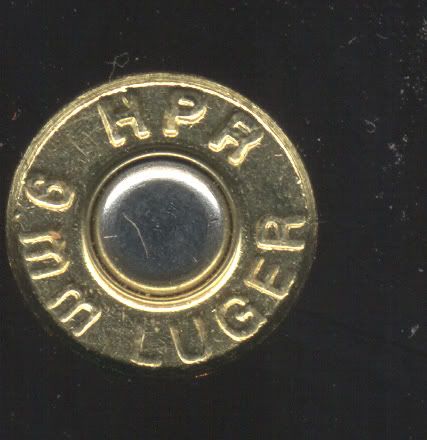 Cheers,
Lew