UTM (Ultimate Training Munitions) was formed in 2000 and I understand that they use to have their training ammunition made by PMP in South Africa. I am told that their ammunition is now made in England and soon there will also be US production. They make four types of loads, silent blank, battle field blank. man marker round and a target round. They are made in both 5.56mm and 9mmP.
Pictured below are some of their items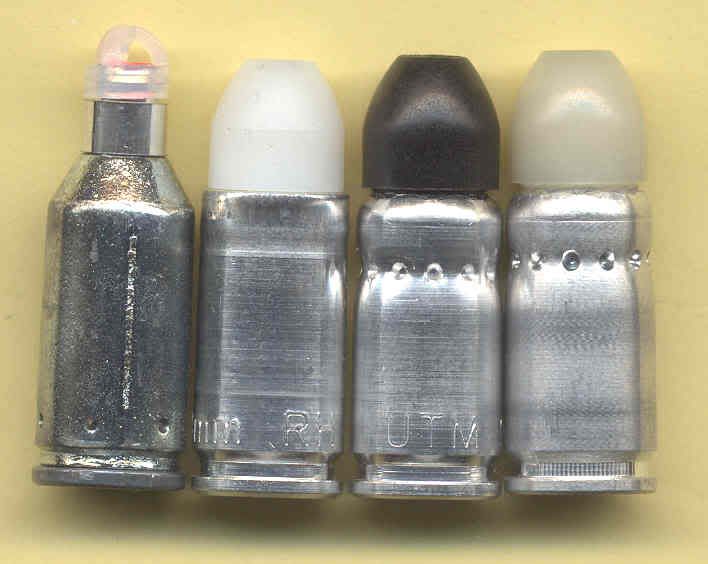 Left to right are the:
Man marker in red ('05 production)
Silent blank ('08 production)
Battlefield blank ('07 production)
Silent blank ('07 production)
Information on the actual location of the factory in England would be appreciated. I have heard that the company is actually owned in Belgium.
I have seen a photo of some cartridges that I believe to be UTM prototypes. Has anyone else seen these items. I'm interested in obtaining a set if they are available.
Can anyone confirm these are UTM products? They sure look like it to me.