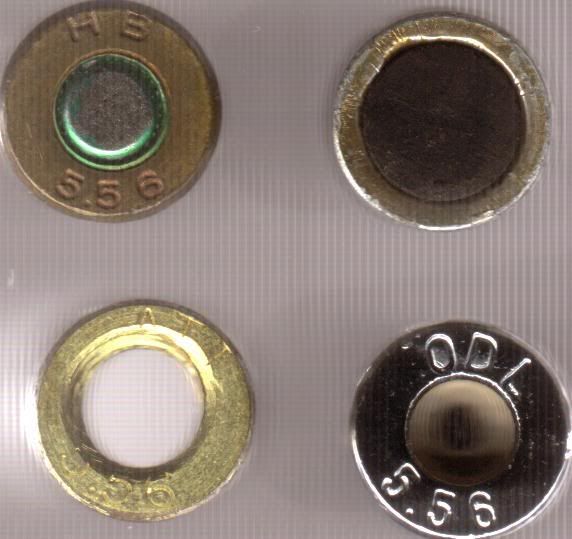 1 = HB This round has a red tip and is a tracer. [HB =?? ]
2 = No headstamp Possibly a Dummy, White plastic case, Alloy head coated a brass colour and primer section as per picture. [any IDEAS]
3 = A T I This round has a brass head 100mm [high base] then white plastic case with normal copper coloured projectile fitted. The primer section has been drilled out and threaded, possibly a display cartridge.[ ATI=?? ]
4 = ODL This round is a chrome plated blank DUMMY, said to be a gift to visitors of ODL [ODL=??]
Apologies for the orientation in these posts but took some medication not long ago, become impatient.
Terry.