From the depths of my last cigar box came these 2 odd balls.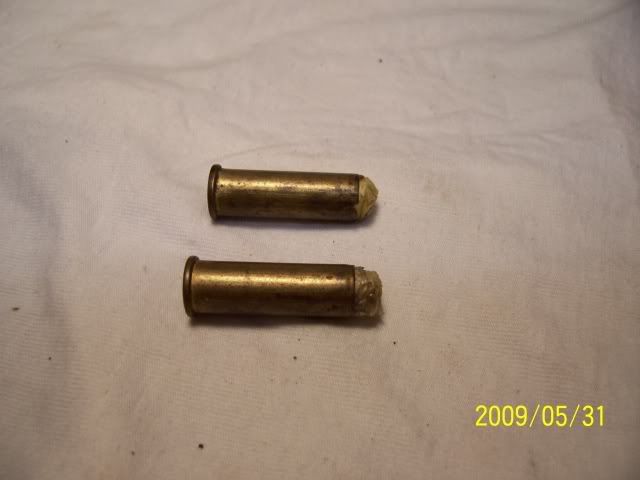 The cases are thin brass with a copper primer. The headstamp is simply 38S&W. The charge is black powder, topped with some odd fiberous material wrapped in scotch tape!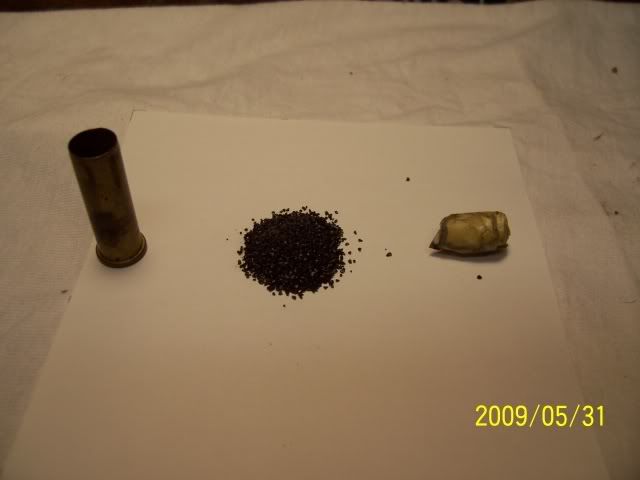 Based on what I have learned around here, I'd say these are homemade prop loads or the like.
Comments welcome, to confirm or deny.