The 64 is for 2 32rd STEN mags. There are other box types with that quantity that are similar: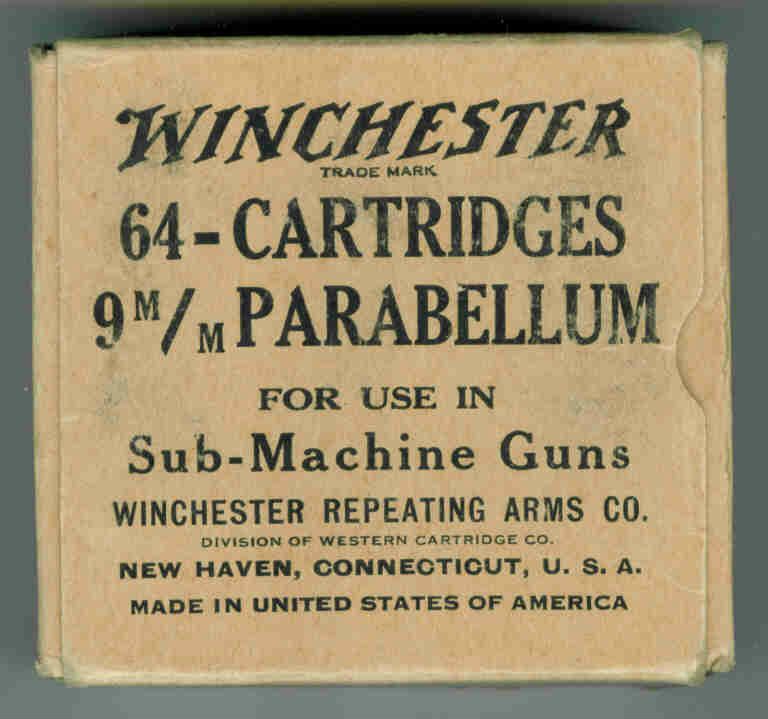 Here is another 64 round box. 124 grain, boxer primed. Headstamp says 9 MM 43. I don't have my notes on this ammo handy but I believe it was made by Dominion in Canada for the US Government. The 43 date, as I recall, is spurious. Maybe a member here has the correct details as my memory is fuzzy.
Regards,
Charlie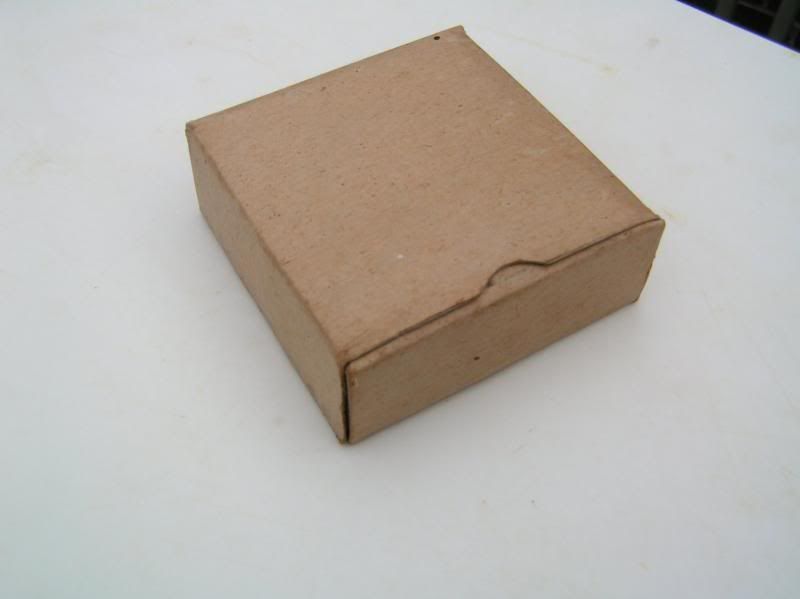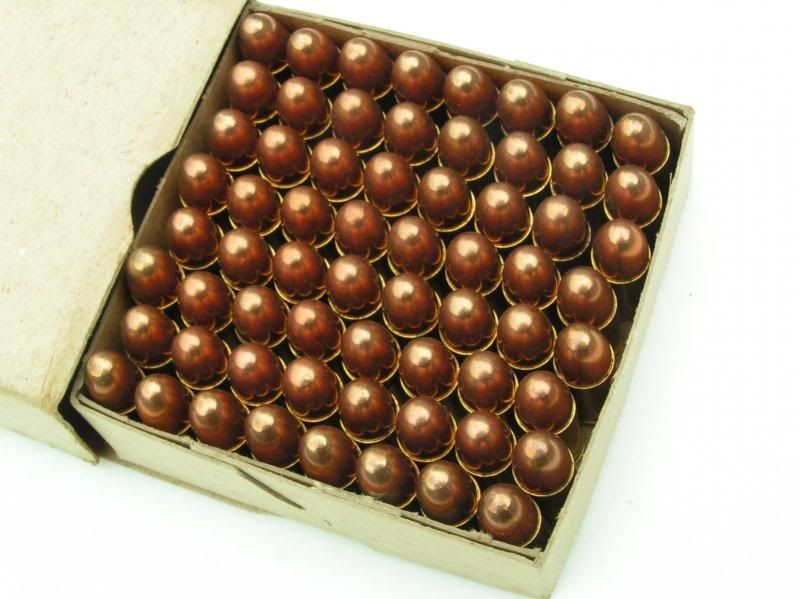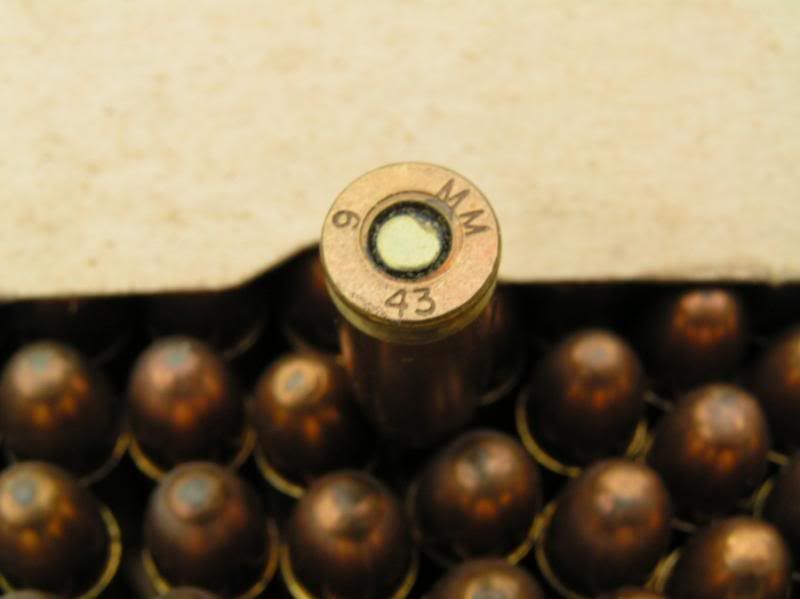 You are correct - the dates of the "9mm 40, 41, 42, 43, 44 and 45" headstamped rounds are spurious. You will find different theories about when they were made. From the sequence of magnetic bullets and the black primer seals, it is my opinion that you can simply substitute a "5" for the "4" in the dates, and have the right dates. Others believe they may have been made all in one year, or in fewer years than the number of dates used on the headstamps. I do not.
These rounds have been found in Viet Nam, South America, and other places. Large quantities of it were sold off as surplus from original suppliers unknown to me. The packaging is typical Canadian, as are the cartridge characteristics.
There was a very long thread on this before, but I don't recall when - whether it was on the old Forum, or this current one.