Does anyone have any additional information or maybe Russian contacts who could fill us in on these old Russian hunting sporting cartridges?
Cartridges for .320 , .380 and .440 diameter bullets, based on a shortened Berdan cartridge. From Tula in the early 1900s?
viewtopic.php?f=1&t=2925&hilit=320+berdan
7.62x48R based on shortened 7.62x54R cartridge 139grain (9g) @ (725mps) 2378fps Circa 1916 - 1918 by V. E. Markovich. Used in converted Mosin Nagant actioned rifles.
8.2x66 Russian KO, circa 1931. Originally with a lead bullet. Original velocity of 400 mps (1312 fps). A "low pressure" cartridge with same rim size as 7.62 Russian so that it will function in Mosin-Nagant rifle action but with a larger base diameter. Originally developed as a sniper round?? (can anyone confirm that?) 8.2x66M with a circa post WWII? Modernized version of the 8,2x66 with a 9.5 gm jacketed bullet at approximately 653 mps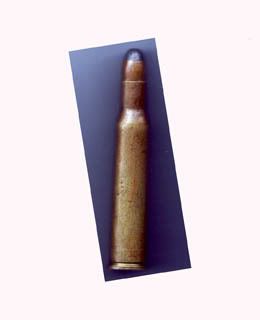 A 9mm or .35 caliber black powder cartridge with a paper patched lead bullet from Izhevsk circa 1905, used in Berdana?
Smokeless powder 10.66x57R Berdan cartridges circa 1926?