Some Olin boxes have "EO" or Experimental Order numbers in place of the more common product numbers. These may be true experimentals or limited orders. The picture below shows the box for the well known WCC R&D headstamps for the USAF Armament Lab at Eglin AFB (EO4100). The bottom box is an interesting round with a Brass jacket bullet (EO6161). Does anyone know what or who this was for?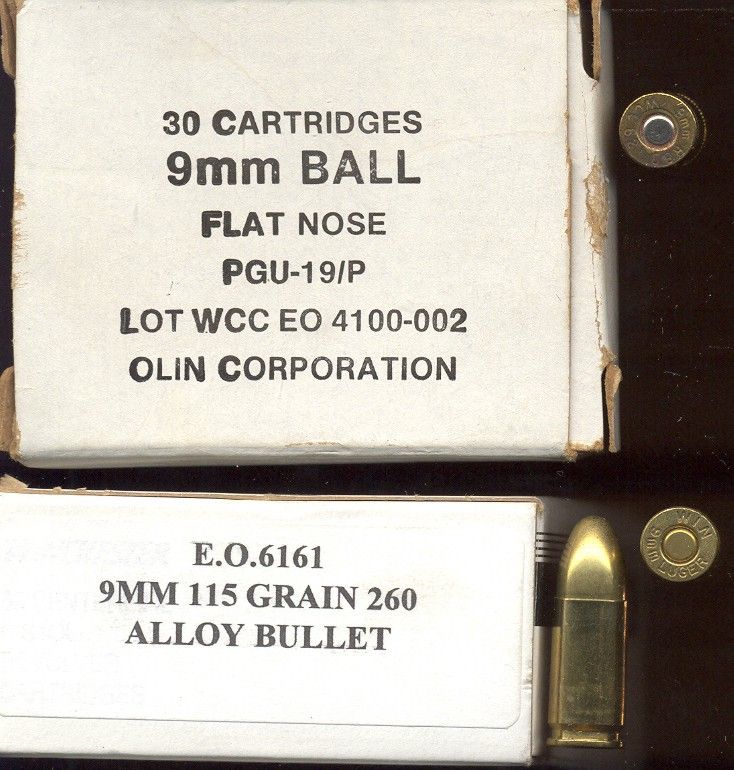 I under the Federal "X" prefix on the product number means something similar to the Olin "EO". If someone knows more on that subject, I'd appreciate hearing it.
The photo below shows 3 Federal "X" prefix box labels. Two are the well known Taiwan contract (NPA) and Radway Green (RG) contract. The other appears to be US police contracts, but that is just a guess. Can anyone shed some light on the XM9MP loads???
The 4th Federal box (2nd from top) with product number 9BPLE is just the +P+ (LE) version of a standard Federal load I assume. Can anybody confirm this or tell me what it is?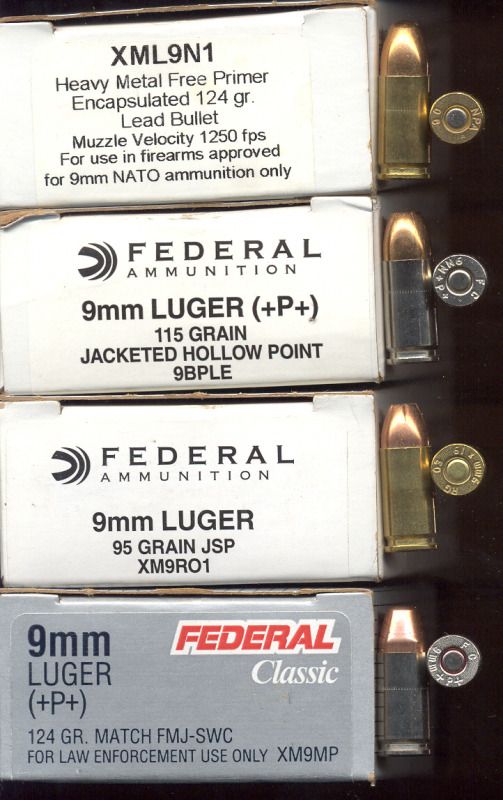 Thanks,
Lew