I Decided to section these experimental 40MM APDS projectiles. I was told they were made by a company called PATEC. The only difference that I can see is that one has a shorter sabot then the other. The inner sub-projectiles both appear to be the same shape, size & weight.
I decided to section a oval groove with-in a sabot petal on one and completely remove one of the four petals on the other.

The projectile easily dissembles into 3 parts, the sabot, sub-projectile and threaded base. The aluminum threaded base is attached to some kind of semi-translucent plastic.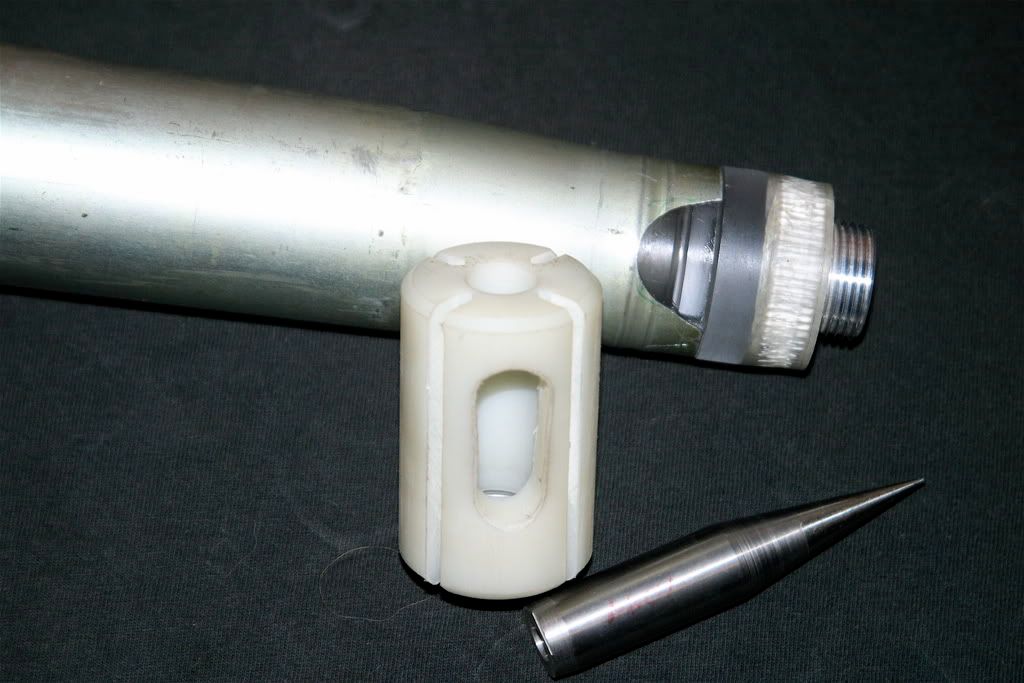 Grooved window in the shorter sabot projectile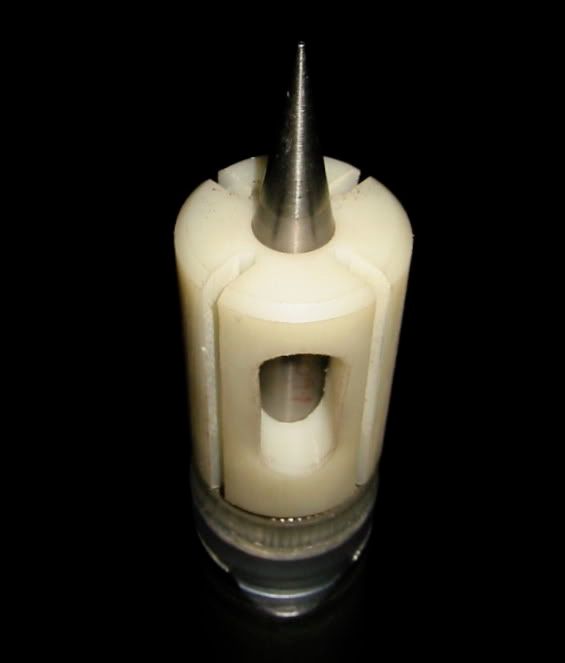 I stuck a flashlight inside the case to show the semi-translucent base material. I also very minimally sectioned the mouth of the case.