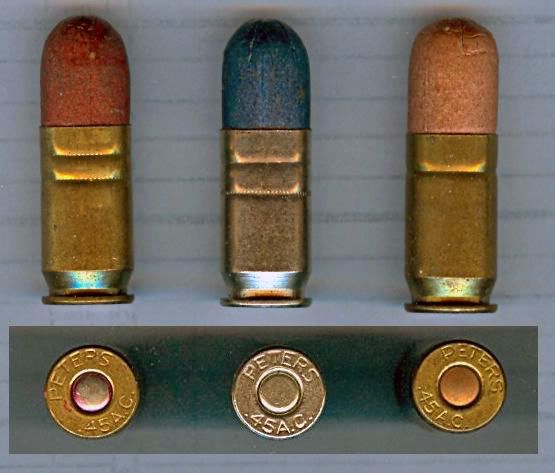 These are three 45 AC shotshell (birdshot) cartridges from my collection. All would appear to be
older manufacture, but from different eras. I say that because of the different cannelures on one
and the two that are similar are on a brass and a nickel case. The "bullet" of shotshell portions
appear to be made of formed paper.
My main question is regarding the color of the "bullet" portion of the cartridges: red, blue, and tan.
Does this signify shot size, etc., or just a marketing idea (pretty colors!)
I have other older 45 AC's, they all have a tan colored "bullet." The newer birdshot cartridges
"bullets" are made of plastic and are of several different colors.
Jones