I found this on the website http://www.littlegun.be/arme%20belge/artisans%20identifies%20p/a%20pieper%20henri%20gb.htm
The text reads:
[i]This rifle was presented by Henry Pieper has the exposure of Vienna in 1883.
The two piles [batteries] are carried in the pocket of gunner and the unit can function 15 days without stop and has enough power for 1000 shots.
A wire is related to the plate of layer and the other with the mechanism of closing (!) the tube of the cartridge is out of brass and a wire of copper passes in the medium of the powder of the starter. The powder is maintained by a disc of paperboard of which the lower part is covered of a layer of copper (It was extremely complicated ammunition) which is in contact with the body of the brass tube.
The trigger completes and the spark between the copper wire and the coppered disc makes leave the blow.
Cristi
Many thanks to Cristian for the photos.[/i]
Here are the scans of the original documentation from the site.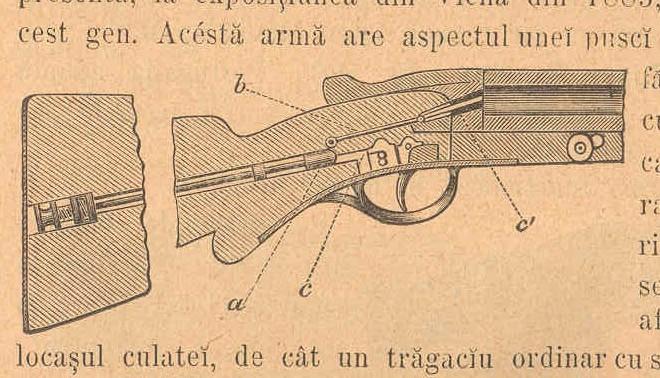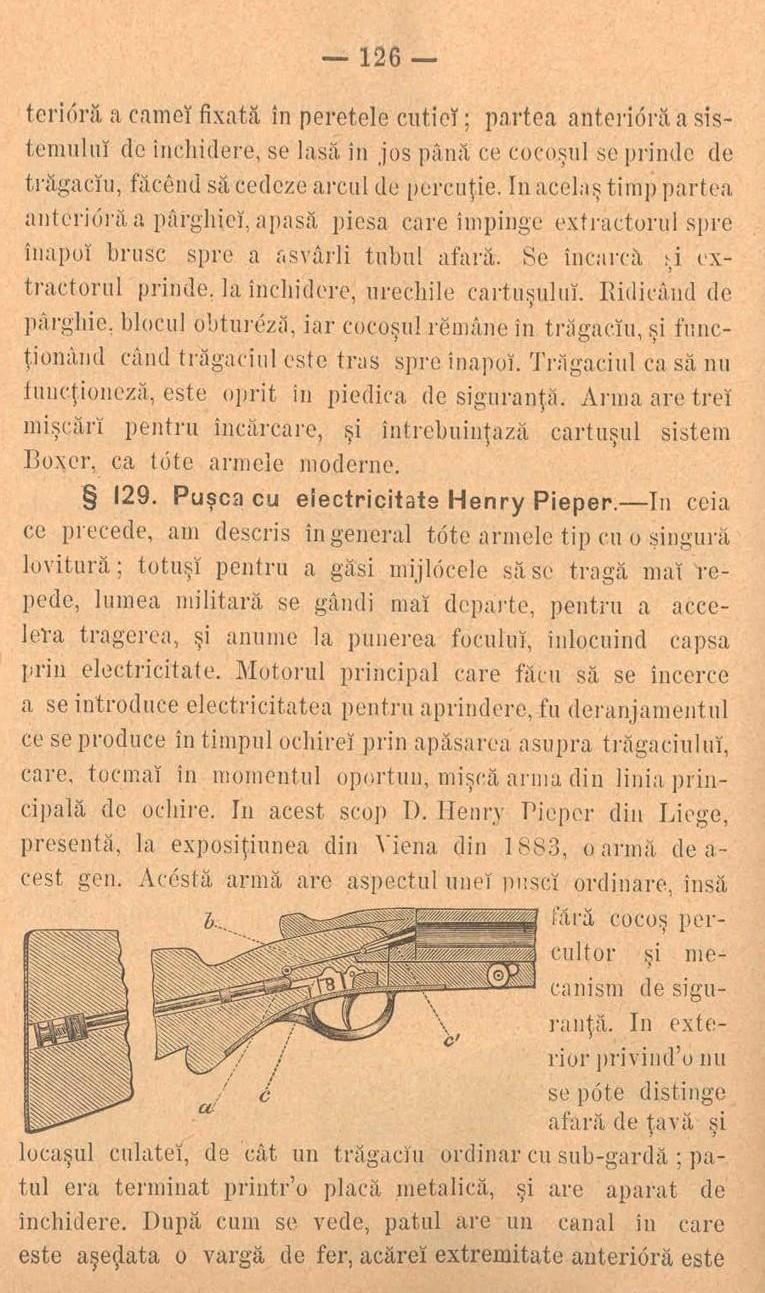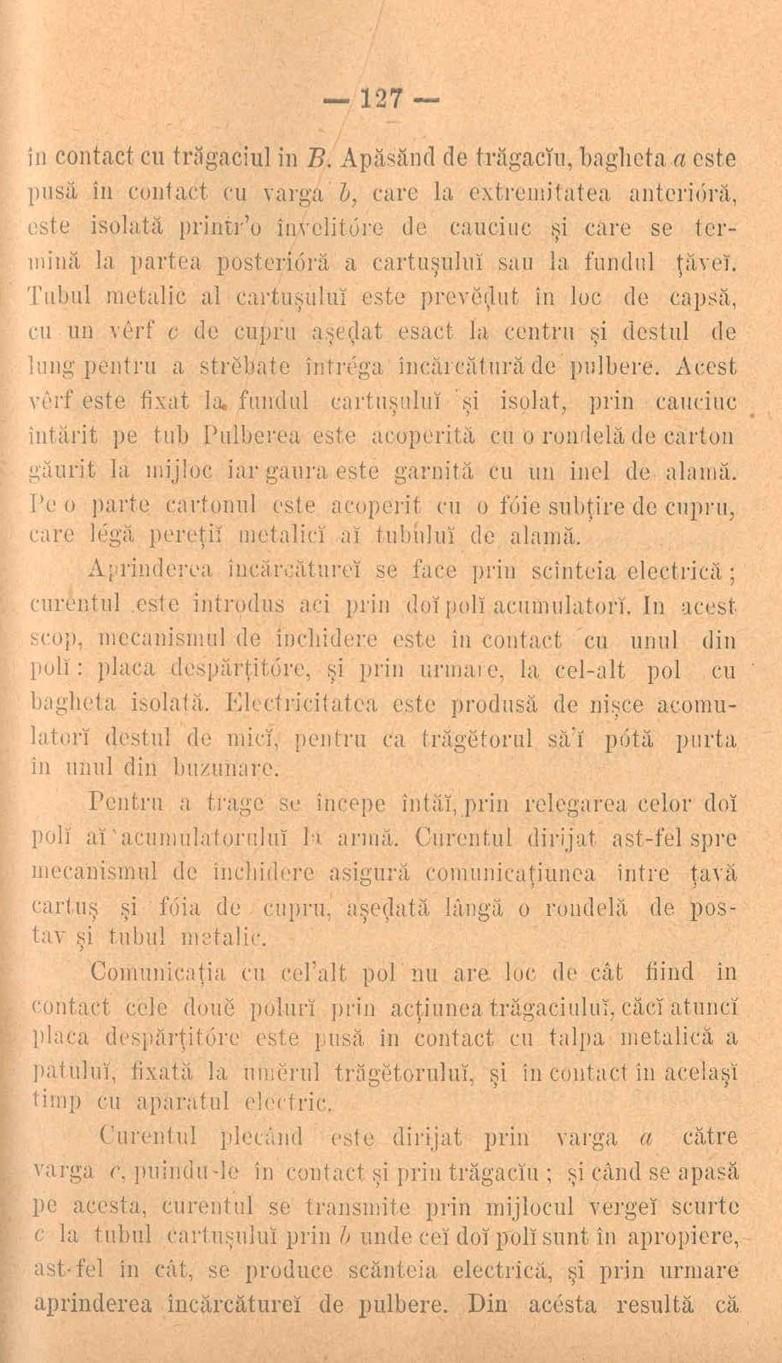 It is interesting that while weapons such as the Remington EtronX electrically primed rifle were sold as futuristic weapons when the same idea had been tried in a small arm in 1883. Has anyone ever seen an example of the ammunition for the Pieper "Electrical" rifle? The system was obviously unreliable as it presumably would have become more widespread if it had worked well.[/i][/url]