My Journal came yesterday and George Kass' article on Kaswer Custom, Inc, the Pin Grabber bullet, caught my attention. I have 2 similar cartridges so I went to check.
My 2 are loaded in S&W cases and the bullets, weighing 200gr in 45ACP, have the jacket coming all the way to the lip of the hollow cavity (JHP) and there are only 6 teeth, not 7. There is also a wide but shallow cannelure just under the shoulder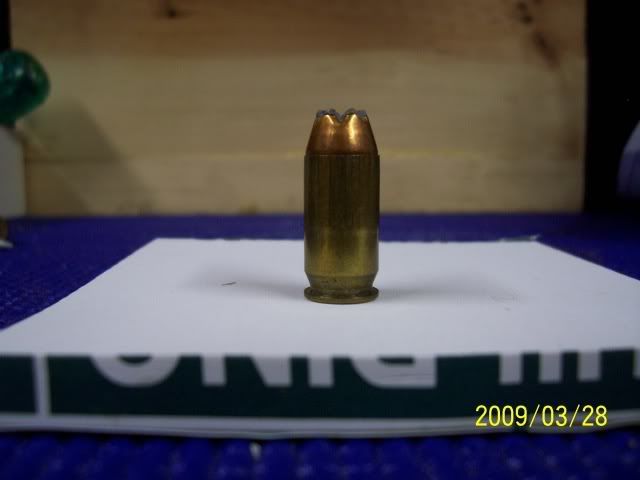 Are these simply spin-offs loaded by S&W or did Kaswer land a contract to provide these, perhaps improved, bullets to S&W?