Here I have two different pin fire cases of which I would like to find some information.
The green one seems French
and the brown case I have got from a friend from Uruguay.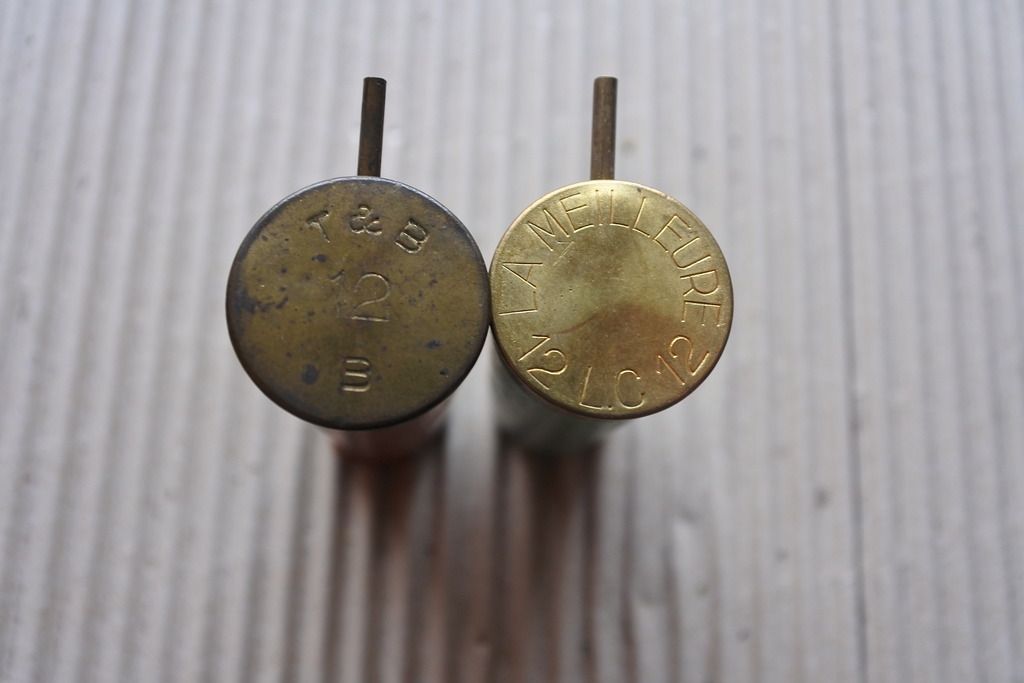 The T&B headstamp looks very similar to the Braun & Bloem style!?
Can there be any connection?
regards rené