Recovered a camouflage color scheme PMC 45 Auto box with printing date of June 1986, and address as follows:
Imported and distributed by
PAN METAL CORPORATION
Los Angeles, California 90036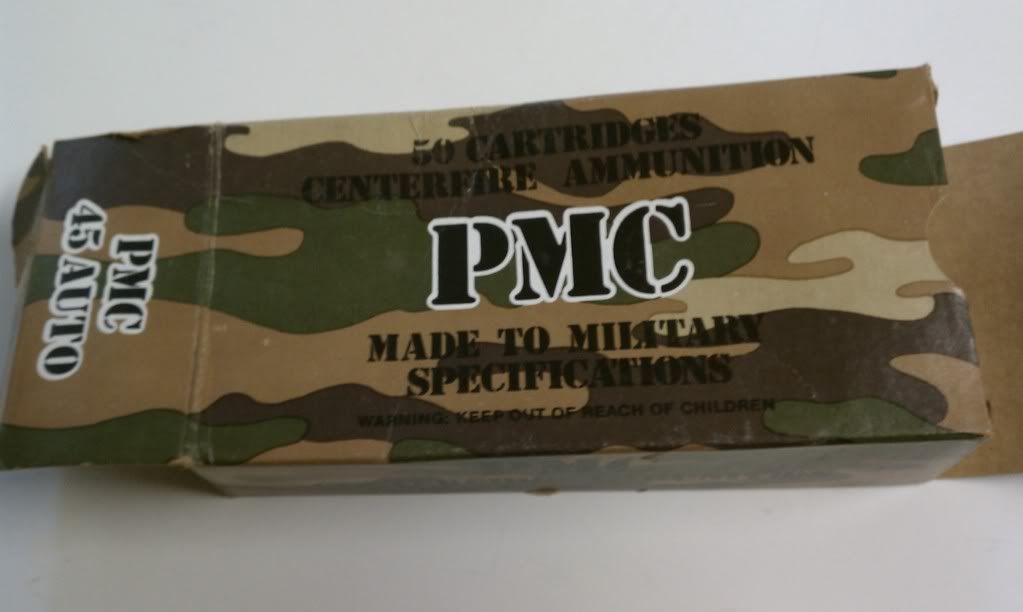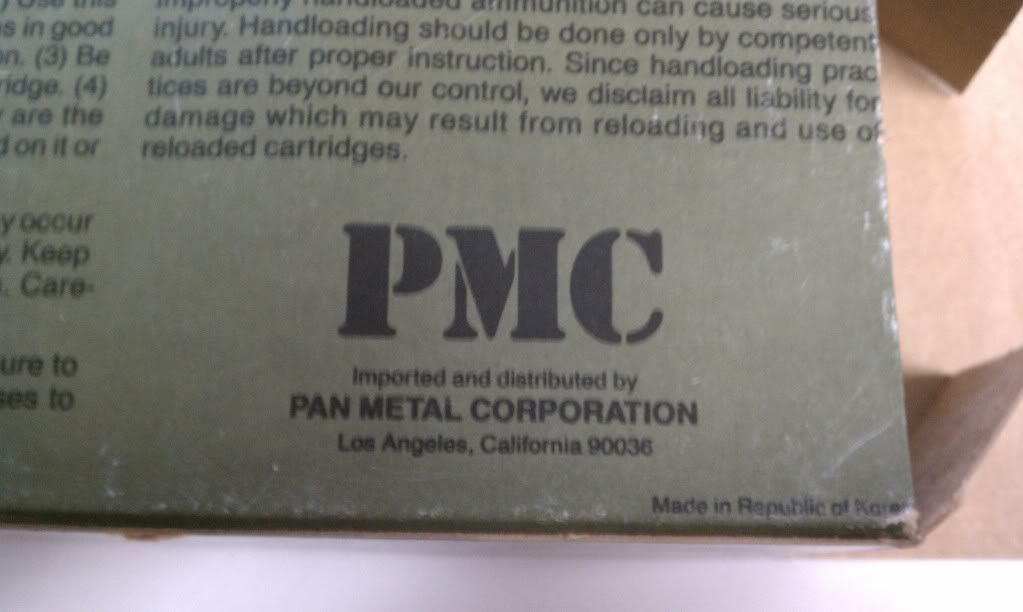 Lot is LOT NO:45A-107.
Box is "Printed in U.S.A." with contents "Made in Republic of Korea". Contents unknown but cardboard is heavier than normal for PMC, size of tray box would hold is larger than PMC 45 Auto tray, box would accommodate tray the size of generic black plastic trays used by Aguila for Mexican-made PMC, BHA, and some Winchester Ranger.
As far as I can ascertain, address is previously unknown for Pan Metal Corporation.