I picked up quite a few different loads over the last day or two, some of which are police training/target loads from Victoria, Australia.
They have all been loaded in house with outside sourced projectiles and recycled Winchester cases in brass and nickel. The earlier versions (maybe 90s era) have standard cast projectiles. The next step is a black coating not unlike on Winchesters Failsafe projectiles. In more recent years there are some slightly 'irridescent' blue coated ones and most recently an 'irridescent gold' coating. The coating is there (I assume) to reduce lead exposure during handling of ammo and firing.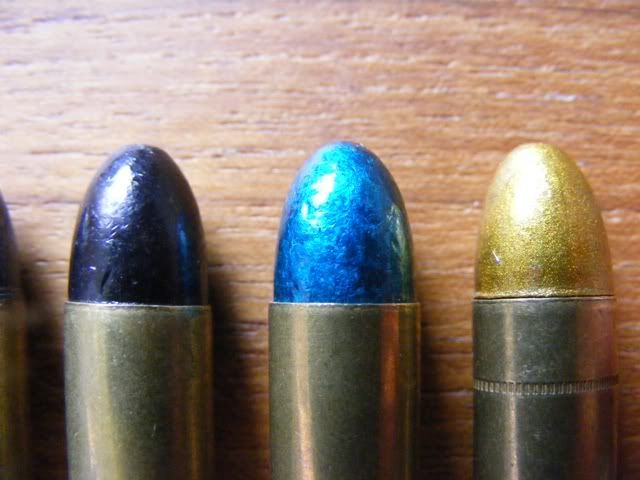 I am reasonably sure these are Australian made cast projectiles but not sure which coatings are from which company or maybe the same company. Some of the possibilities I have come up with are Westcastings, Hawkesbury River Bullets and Top Score cast bullets but haven't found and examples or pics good enough to ID them by.
Anyone have any examples of the different brands to compare? DocAV maybe?