An article in the Small Arms Defense Journal on MESKO had this photograph of some of their 30x173 ammunition;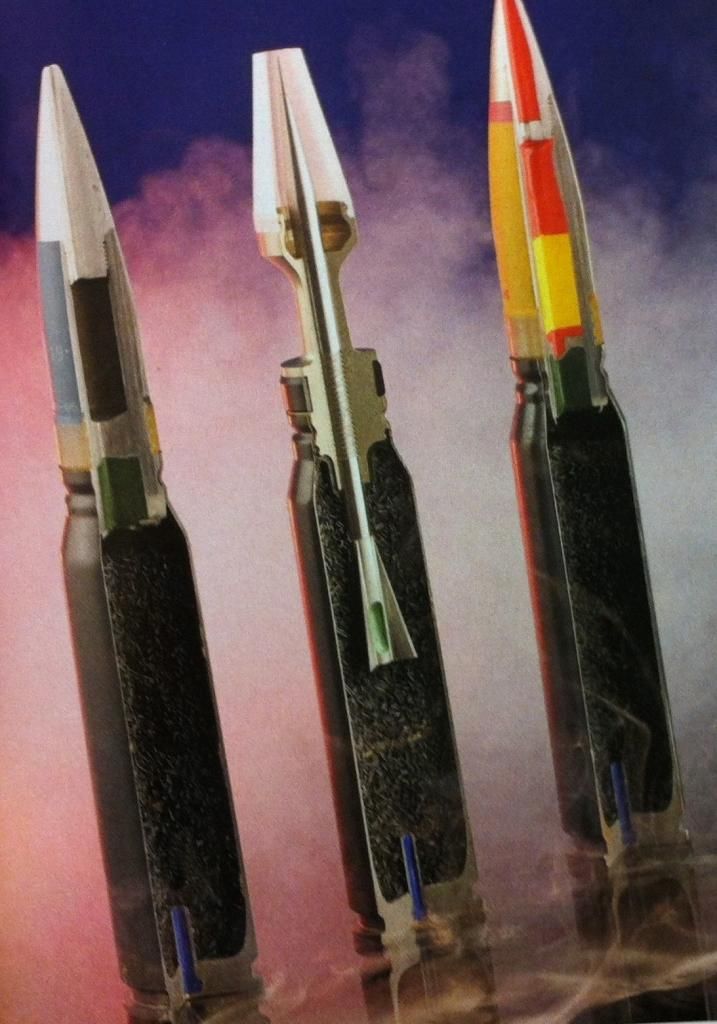 It lists these as being "30mm Bushmaster ammunition from MESKO; TP-T, APFSDS-T and MP-T/SD".
The body of the text lists the types produced as including "the APFSDS-T (Armor Piercing Discarding Sabot Fin-Stabilised with Tracer), the FAPDS-T round (Fragmenting Armor Piercing Discarding Sabot with Tracer), the MP-T/SD (Multi-Purpose Tracer with Self-Destruct) and TP-T (Target Practice-Tracer)".
There is also mention that MESKO makes 7,62x51 in Ball, Tracer, API, AP and Blank as well as many other calibers and types.
Peter