I'm probably just slow, but I just realized that RWS used both CN plated steel jackets and Ni plated steel jackets. I'm confident John Moss caught this long ago, but wanted to post this to let others know of this variation.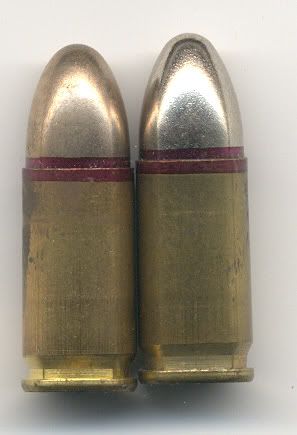 The bullet on the right is Nickel plated (hst: RWS 9m/m) and the one on the left is CN plated (hst: .RWS. .9m/m.) as I see them. Both came in identical boxes and are in good condition.
Does anyone have any idea why the two different style bullets?
Cheers,
Lew