In the first photo, the far left shell and the 3rd from the left are the ones in question.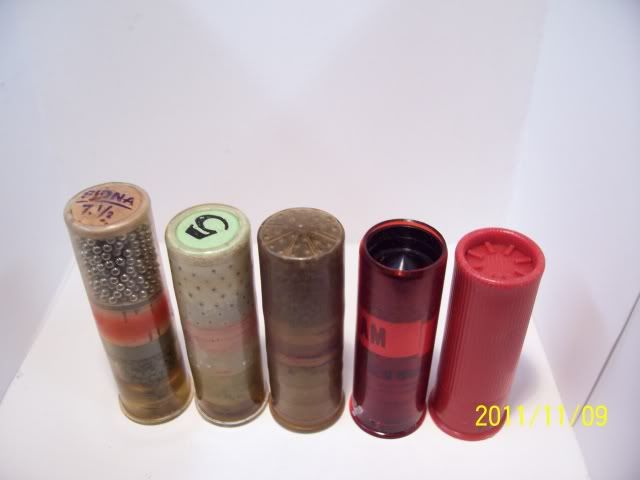 The first one is marked R. PINTO on the head and has a cork top-wad and filler wad. The very clear plastic shell shows the nickle-plated shot very well too.
The 3rd is simply marked IRLEC 12 and has been identified as a modular, French made shell. For me the most interesting thing is the crimp. There does not appear to be any seam on top of the shell, but there is a line around the radius of the shell just below the rim of the mouth.
Here's a poor scan of the headstamps and a drawing to clarify.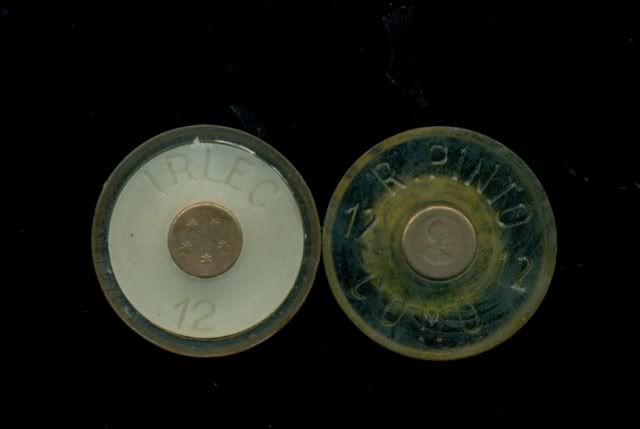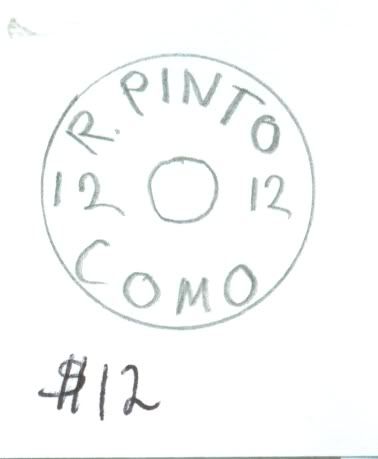 I would appreciate anything anyone can add about makers and construction of these shells. In particular, why they used cork on the Pinto and how the IRLEC case mouth was closed.
Thanks