I seem to be having good luck finding strange things these days. Please see the photo of what looks like a 30-06 with a rim. The photo below has it compared to a .30 cal ball round.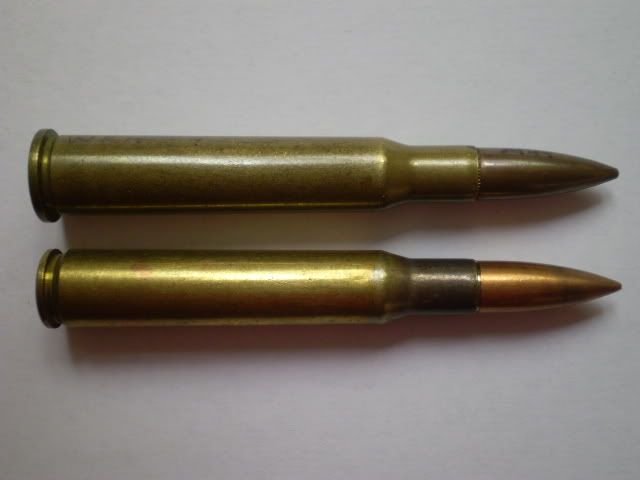 The measurements of this cartridge are:
case length: 63.09 mm
bullet dia: 7.74mm
Rim Dia 13.81 mm
Bullet is magnetic, brass primer, HS is WRA 54
Next photo shows comparison of case heads.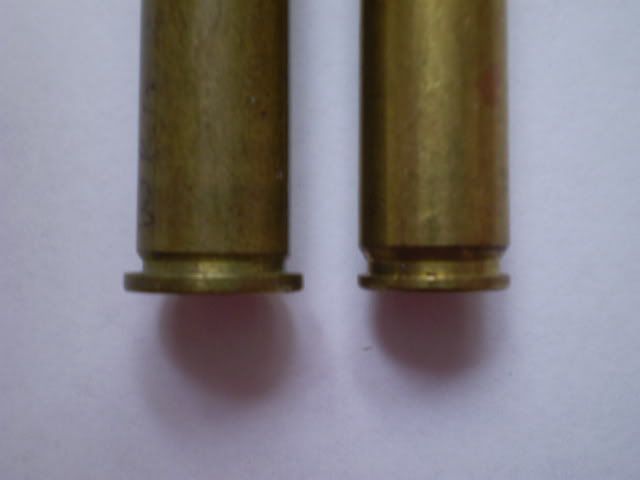 Close up of HS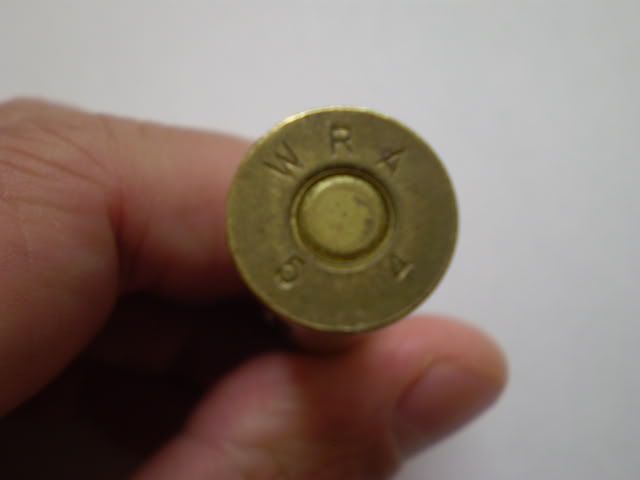 Anyone know what this is?
Thanks