I finally managed to get to the Firepower Museum in Woolwich recently. Dealing as it does with the history of the Royal Artillery I was rather disappointed to find that there were cannons a'plenty, but pitifully few shells or ordnance on display.
This is about it, a few 105mm shells;
Outside, there's a large piece of metal, described thus; "Experimental shield of 13" iron pre-1873";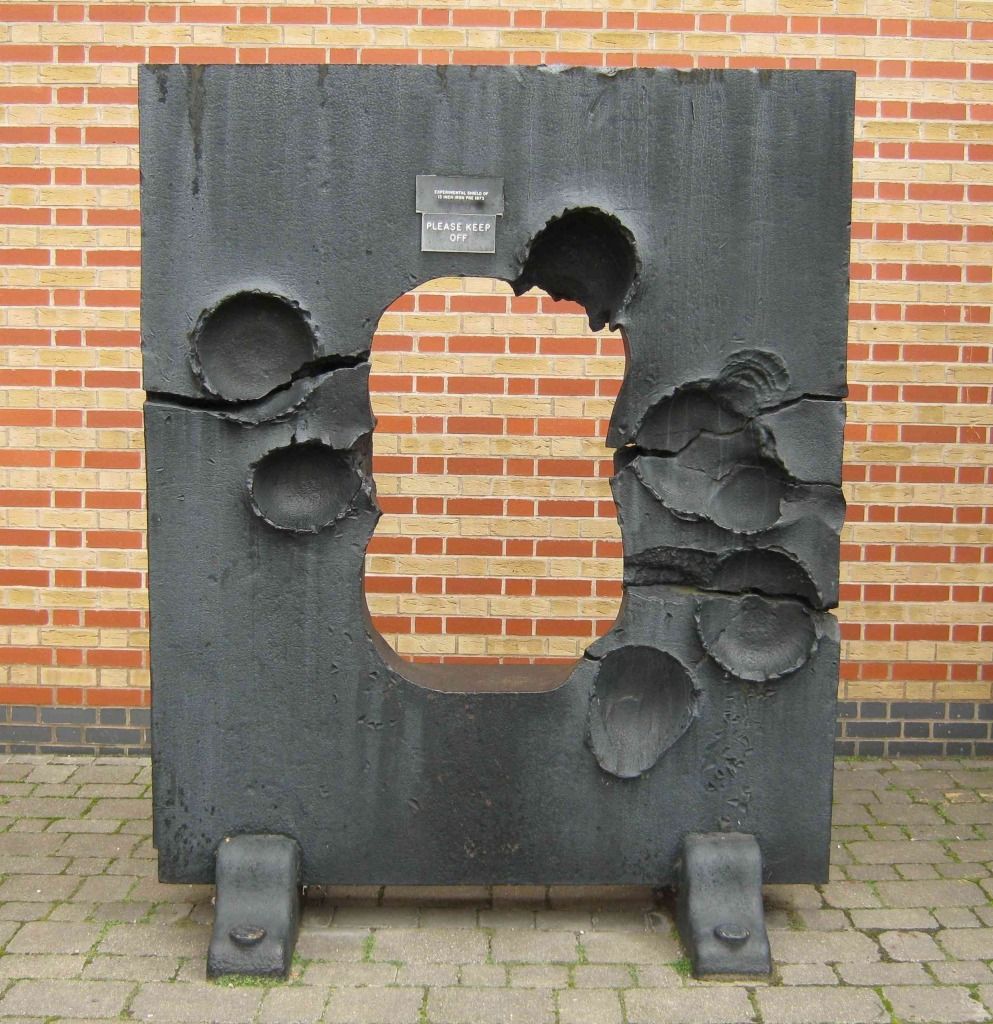 There's also a section of Mr Bull's 'Supergun' on display.
I won't be hurrying back.
Happy collecting,
Peter