Here's a box of 9x53R cartridges I received from a Russian collector; I was not even aware of this cartridge until a couple of years ago, perhaps due to the lack of interest in the US for walrus hunting, for which it appears the cartridge is intended. These apparently are a wildcat based on the 7.62x53R (aka 7.62x54R) case. It being a rimmed cartridge doesn't help its popularity as a sporting cartridge in this country either, except possibly to someone with a Moisin-Nagant who is considering converting it to a larger caliber.
There is no 'Made in Russia' marking on the box, nor is much of the labeling in non-Cyrillic characters, which likely indicates that the ammunition was not intended to be exported.
This box, as well most of the other Russian sporting ammunition boxes I have have a PCT logo (on this box, it is to the lower right of the cartridge illustration; can anyone enlighten me as to what PCT stands for?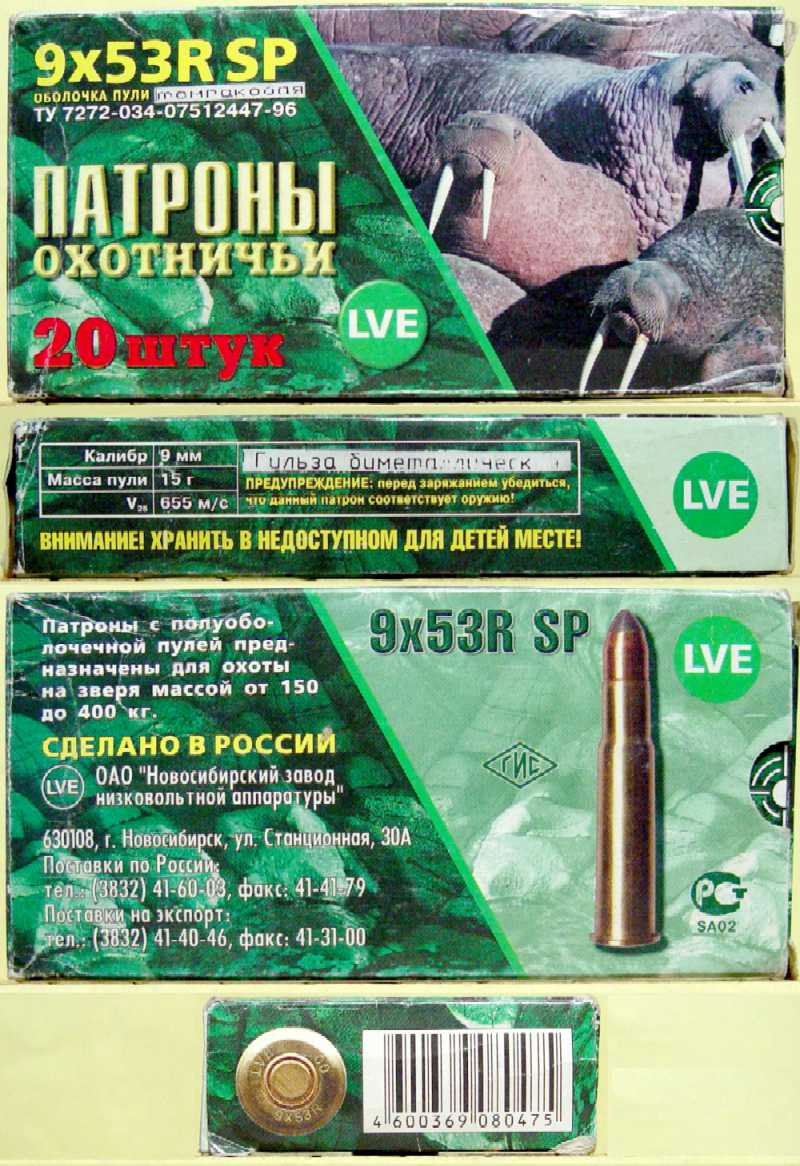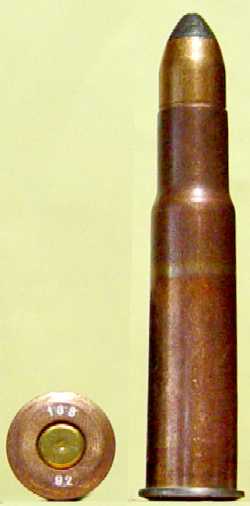 The box shows the headstamp as LVE 00 9x53R, but the cartridges are headstamped 188 92. LVE represents the Novosibirsk Low -Voltage Equipment Plant in Novosikirsk, Russia.