I just got this box amongst a few sako boxes - part of the beginnings of a sako ammo specialisation.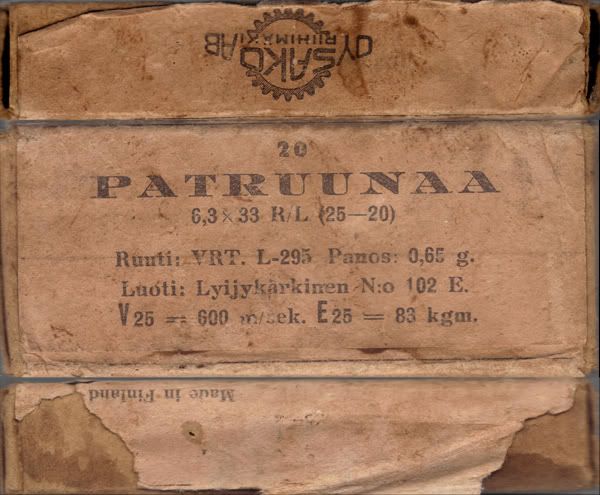 The rest of the label is missing but a tiny amount of printing is visible along the torn section. Can this box be fixed down to a certain date or date range?
Some of the other boxes have date codes but I havent had a look at them in detail yet. I might put up another topic about the Sako date codes once I get some scans done.