I found these images with a google image search (although I don't remember the exact source, it was from a Finnish Museum website).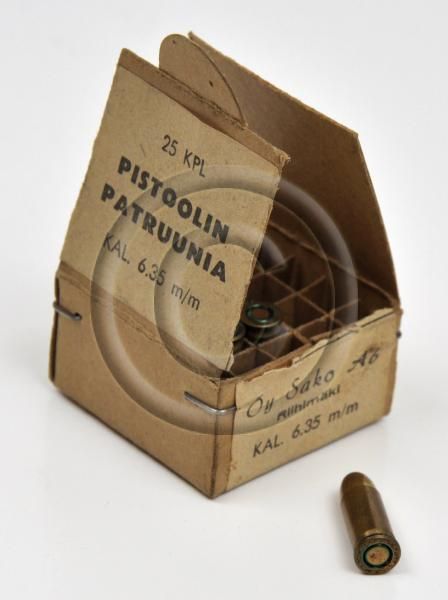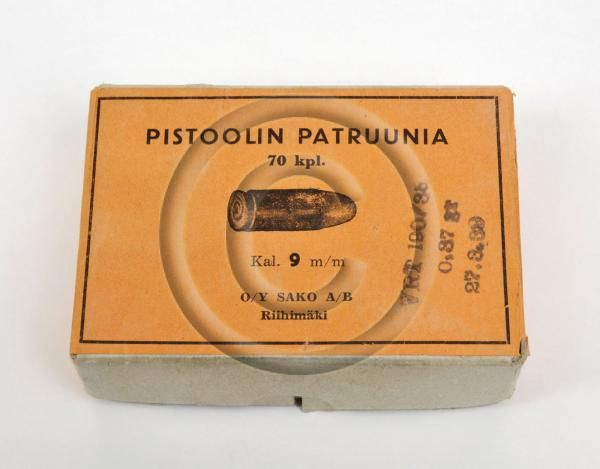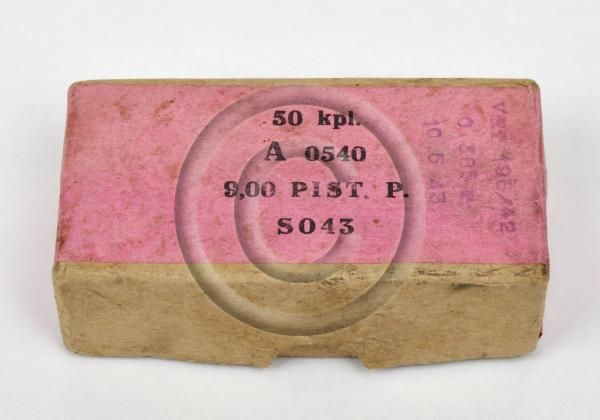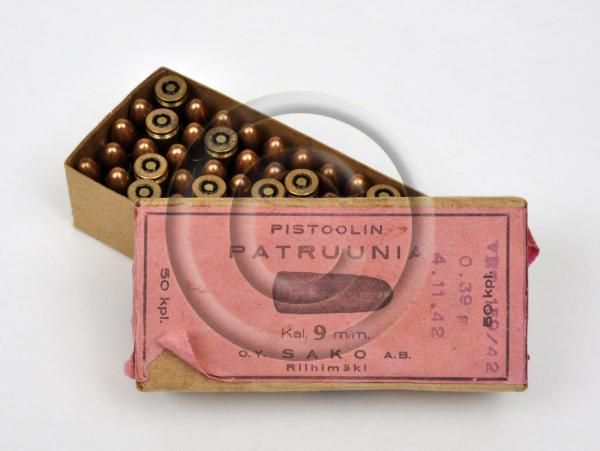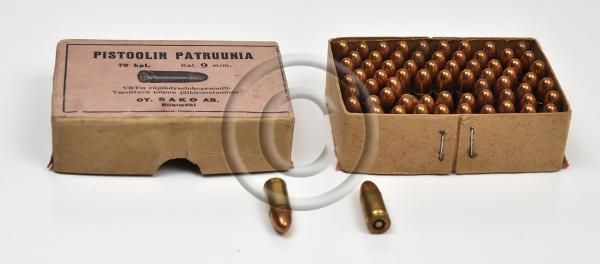 I have a couple of queries for the 9mm, Finnish, or auto pistol guys (or anyone else who knows!).
Are these boxes seen much outside of Europe or even out of Finland?
Are they military, commercial, not known?