Ok, lots of pics coming up so I guess I will start with what I think is the oldest to the newest.
First up is a 222 box and the date codes from 22 Hornet and 308 boxes that have similar box design apart from the colour.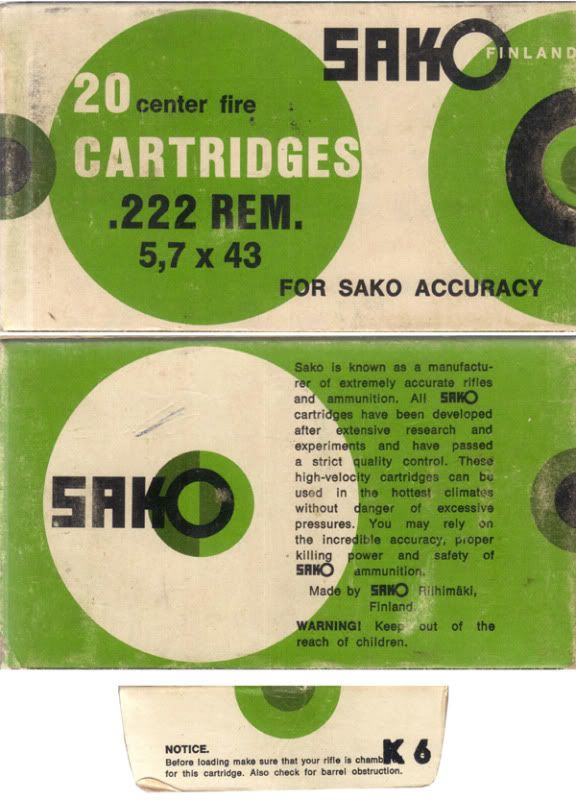 The letter number code is also stamped crudely inside the end flap. Does anyone have any idea about the key to this code?
Next is a 7x33 Sako box holding 50 cartridges and of similar design to the previous apart from the quantity and other minor differences due (I presume) to the different size box. It has a different format box code with 8 digits which seems to be the same format as a newer box (the blue 30-06 box below) with unreadable code. I think it is a transition with the older box and the newer code. Any ideas on this code format? Also what does the sticker in the top left corner signify?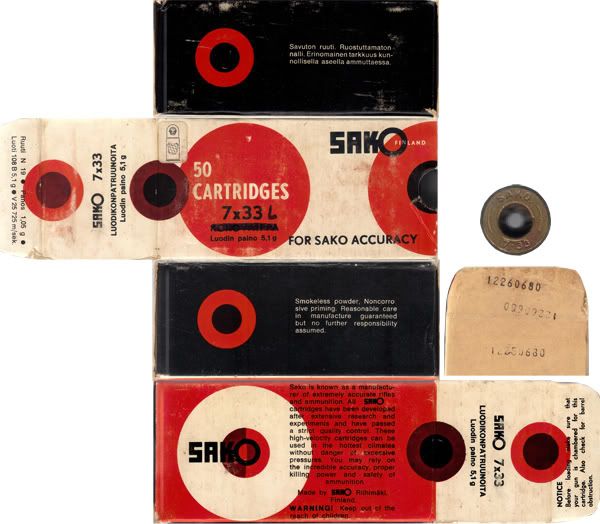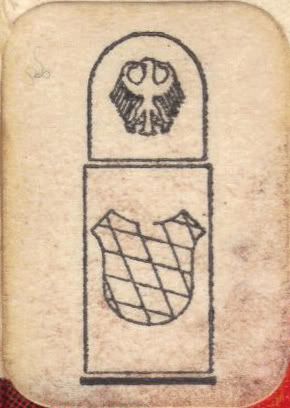 The next one is a 6PPC NUPE box with Sako-Valmet branding on the back. No box code on this one which I presume is because it is not loaded ammo. Any ideas what era used this Sako-Valmet name?
This is actually the best condition box but the scanner didnt like the shiny surface much.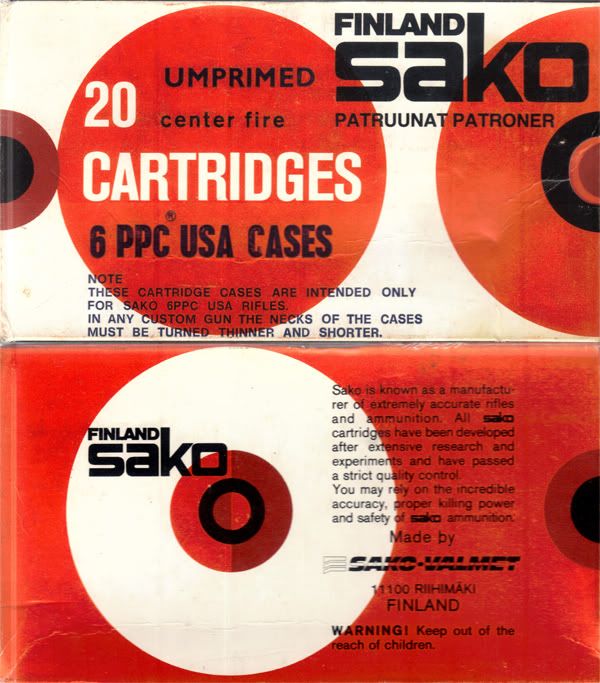 Last is the newest and was only purchased as 'new' shooting ammo last year but I think it is old stock. It retains the "111000 RIIHIMAKI" of the previous box but is now labelled SAKO OY. This box has an unreadable date code which seems to be the same or similar to the 8 digit code of the 7x33 box.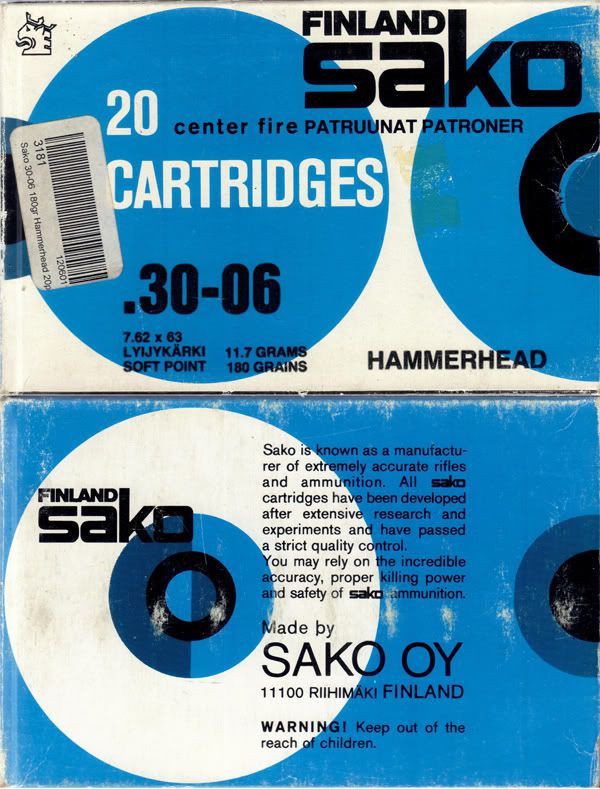 If nothing else, I hope the pics are interesting.