I picked this tin up at the weekend but the label has me mystified.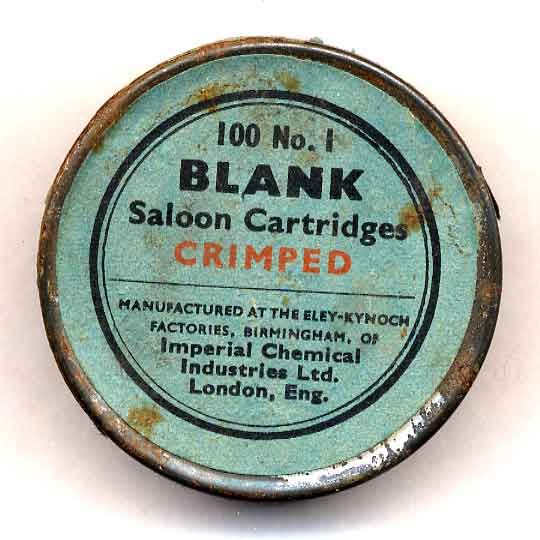 I can understand the concept of the saloon cartridge but who on earth would want a blank version?
Are tins like this of any interest? I'm a collector so I bought them because they were there but they're a bit arcane for me.
Happy collecting, Peter