Headstamp is; CARTRIDGE DRILL M1842 20MM GUN
Solid piece, machined and reactive to magnet. About 1/2" deep hole where primer belongs and 2 smaller holes on each side of same.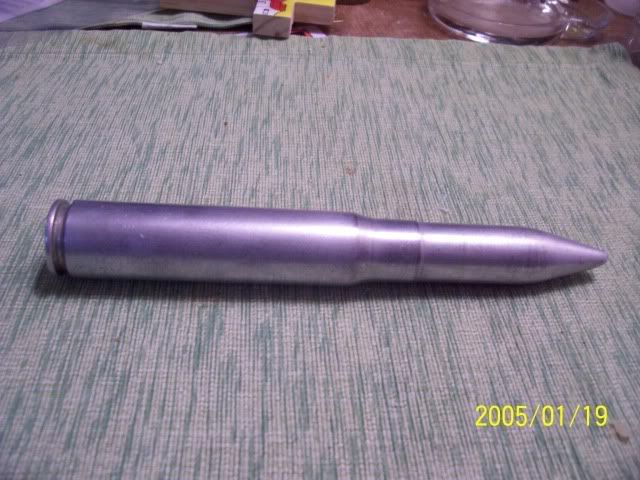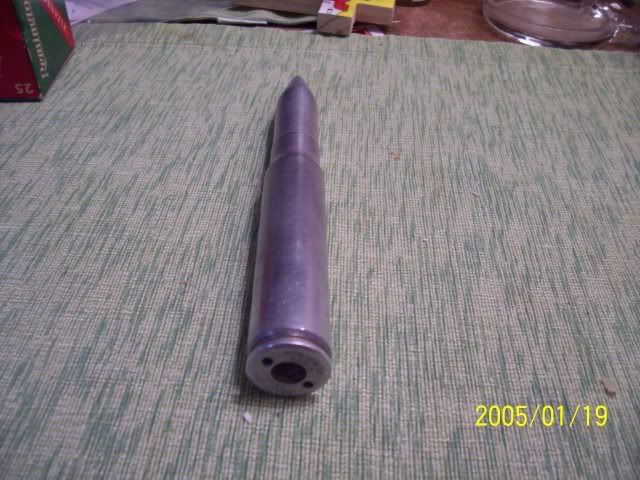 Picked this up at a flea market and thought someone might like to have it. Will trade for .45ACP Military or sell. PM if interested.