I just received my current copy of the bulletin from the Czech Cartridge Association and was delighted to see an article on a 9mmP cartridge I have wondered about for a few decades! The cartridge has an SBP headstamp illustrated below and has a nickel-plated case which was unusual for S&B ammo back in the early 1970s when I acquired the cartridge. The headstamp is: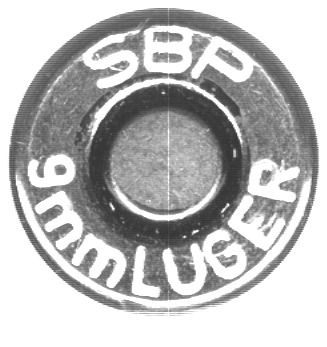 and the letter style differs substantially from S&B headstamps from the same period in both headstamp layout and in the size and style of the characters. I have never documented an S&B headstamp similar to that on this nickel-plated case.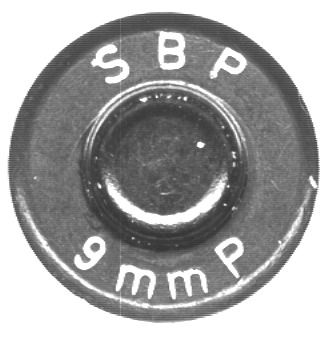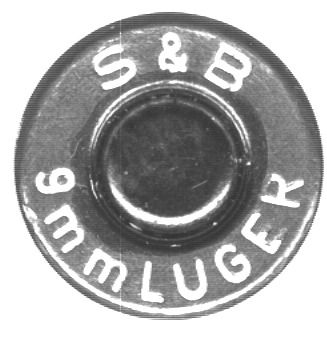 The article is in Czech, but includes a photo of the typical S&B yellow & blue/black label from the period, but on the back it is marked "LOADED IN MEXICO". The box code illustrated is "4768 ?" with the last character unreadable (by me) but the text seems to indicate the box dates from 1968. The cartridges illustrated are identical to my nickel-plated round illustrated above, down to the black primer annulus. If someone can translate the Czech (about three short paragraphs) please let me know and I will send you a copy. I will see if I can get permission to post the photos.
The Czechs do a very interesting, high quality bulletin in full color and 36 pages long. My only regret is that it is not electronic so I can get rough translations on Bing.
Cheers,
Lew