The 1st is marked 75MM M5A1, Lot 5-1300-16, S.M.C. 1941 and has what appears to be a Royal Arms mark to the left side. The primer is even marked; PA10-22205-3 1942 M1B1A (Better picture than I thought!)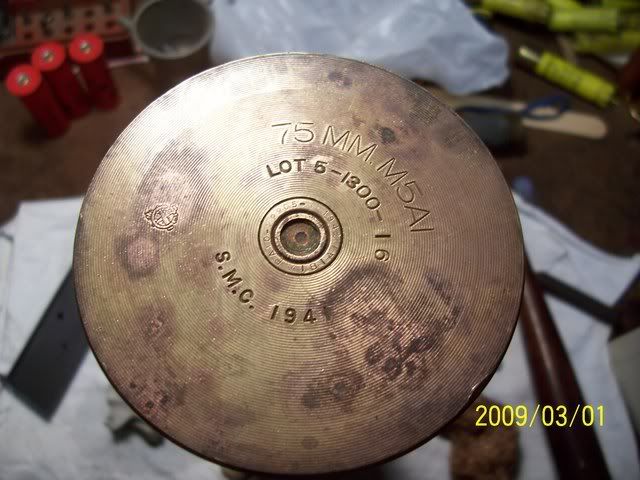 This is a side view. It's unaltered. There is a long tube in the center(inside) and 2 pigtails, one on each side. What are the pigtails for?

This is a piece of trench art(right) and is engraved as follows on the outside.
RTB
8-28-18
CONNER CAMP
27K 12 C3.3
BELGIUM
I have not researched any of this info but, of course, it is from WWI

The head of this shell reads; 37-85 PD.Ps 175.2.16 and has a flaming bomb on it.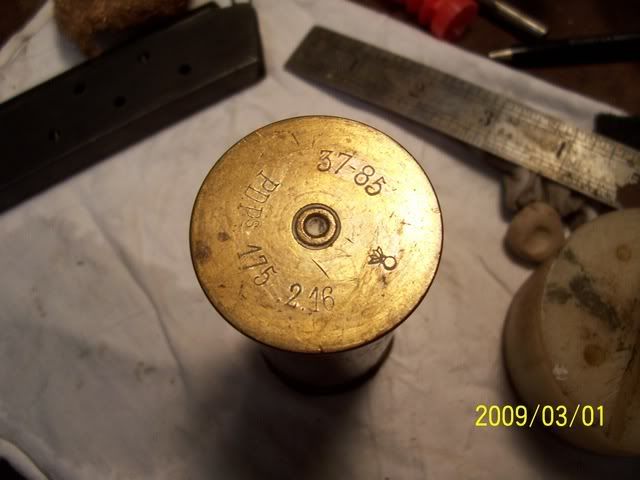 Any information on either or both of these would be appreciated. Just some interesting things I have aquired over the years.