Hi EOD.
As promised.
Here are some pictures of shells made by or for Egypt.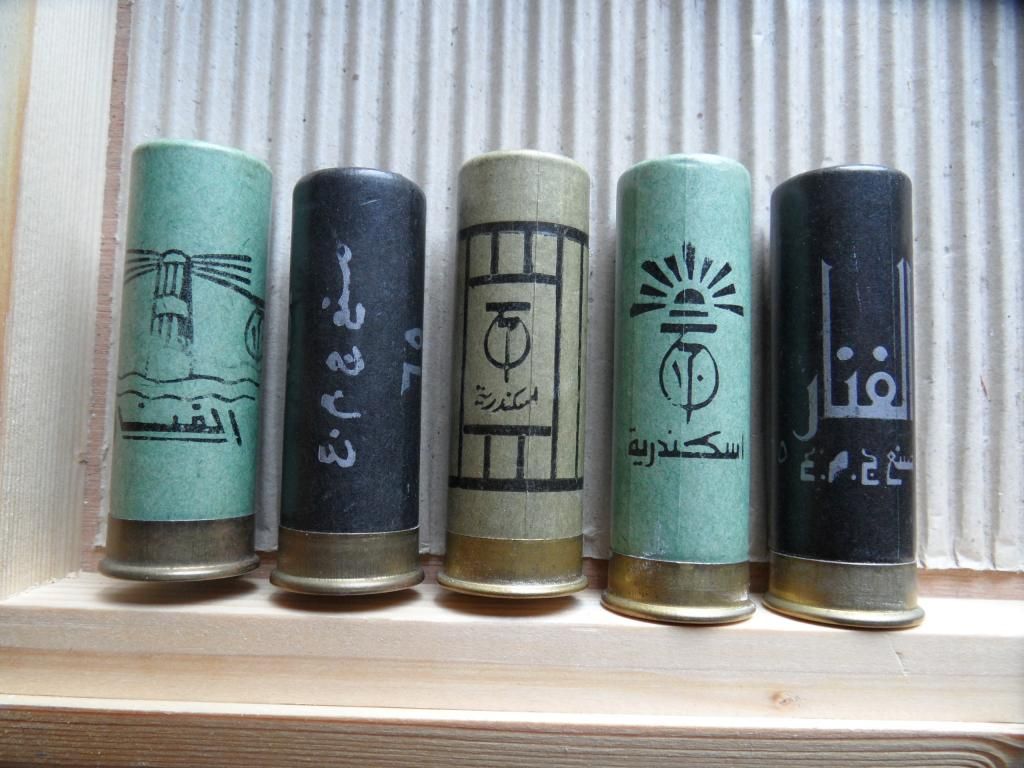 The headstamps with chalk have small differences in writing.
I have no idea if it is important difference or just different bunters being used.

The left and the middle one are made by Sellier & Bellot
the right one is from Italian origin.
And here is a nice box!
Perhaps somebody can translate the wording on the box??
When anybody has more info one these shells or other shells and boxes from Egypt I would really like to see them.
Many regards rené