I ended up with 37 additions to my collection this year; not the best I've done, but well-worth the trip. I have 3 rounds I need some help with: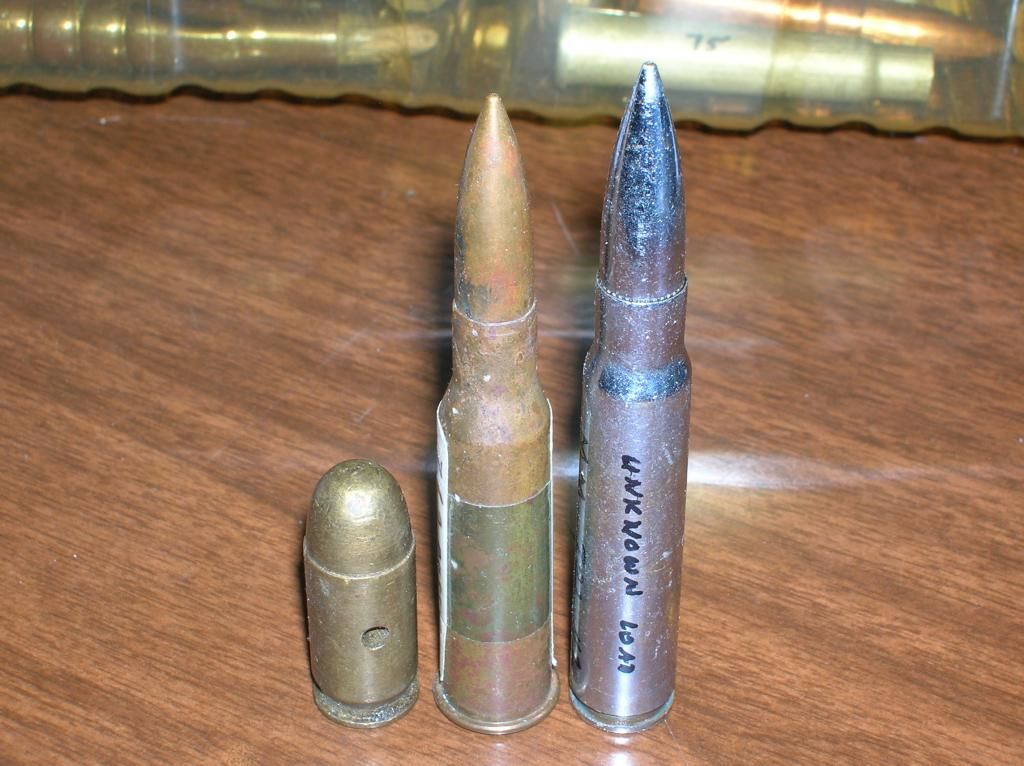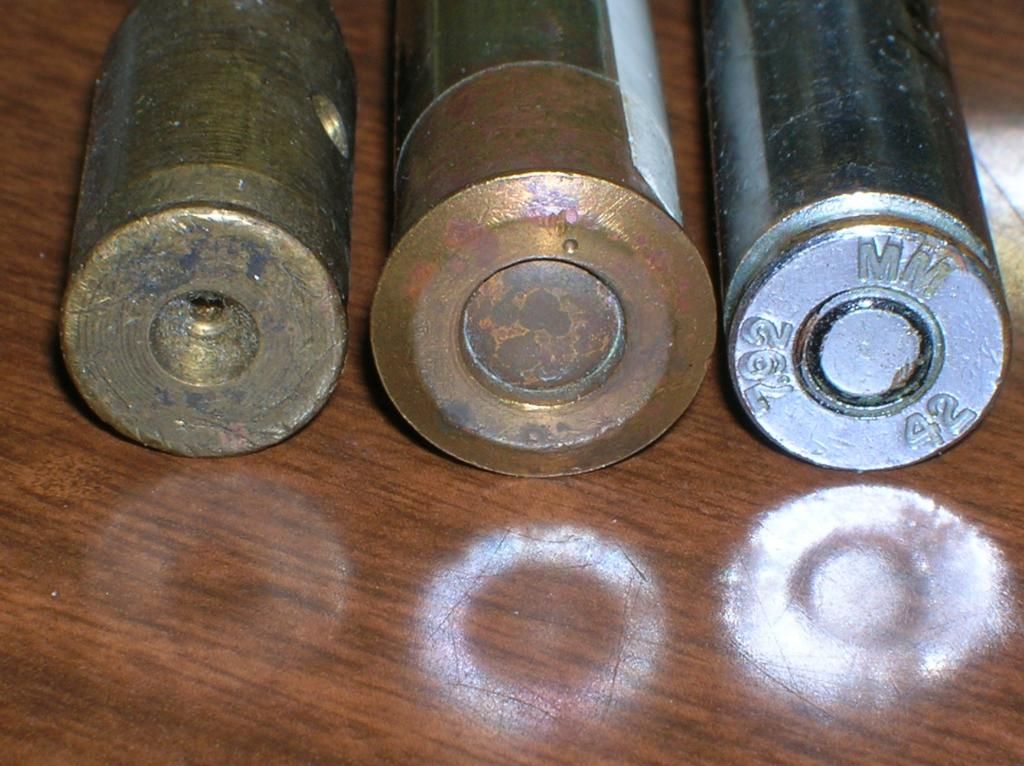 .45 ACP dummy, solid turned brass, angled firing-pin hole in the base has a smaller straight hole (pilot hole?) at the bottom, hole through at mid-case. Who made it?

7.62x54R GM ball, brass case, domed copper(?) primer. The "dot" near the top looks to be intentional. It was purported to be Republican Spanish Civil War production. Is it?

7.92x57, from the 1950s CIA contract, CN bullet, chromed case and primer, has load of powder. I was told by a knowledgeable source that it is not a CIA-contracted proof as those were marked differently. What is the load, and who loaded it?
Thanks.