I just took these photos for another reason but decided to share them with the Forum.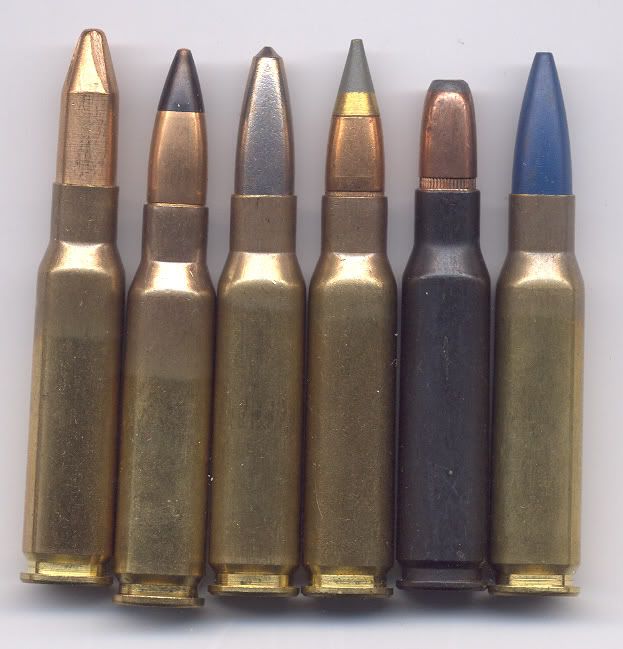 From Left:
Prototype of German Police Sniper load-solid GM bullet with 4 spiral grooves in tip-hst MEN 308 WIN
Norwegian AP hst / CG 00 \
TTI Armory frangible load-hst PMC 308 WIN
Israeli Tear Gas load- צ ת 4-61
TTI Armory Subsonic SP WINCHESTER 308 WIN
TTI Armory blue moly coated HP bullet- PMC 308 WIN
Below is a box of the Low Recoil ammunition manufactured by the FA for the CIA in a program to provide ammunition for the M-60 that would make it easier to handle for the small statue soldiers in Laos. I got this ammo from the guy who headed the project Col Harold Burkett (USA retired). The bullet is the front bullet from the FA duplex loads. The bullet tip is white. I'd show one but the box is sealed.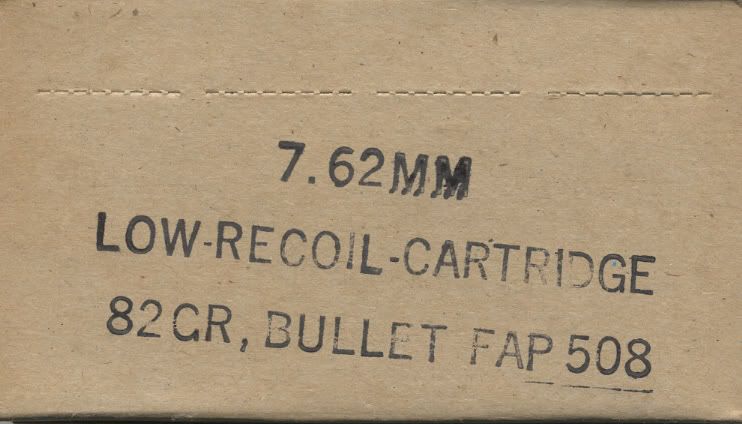 Cheers,
Lew