Hello Everybody,
Here I have three shotshells I would like to know something more about.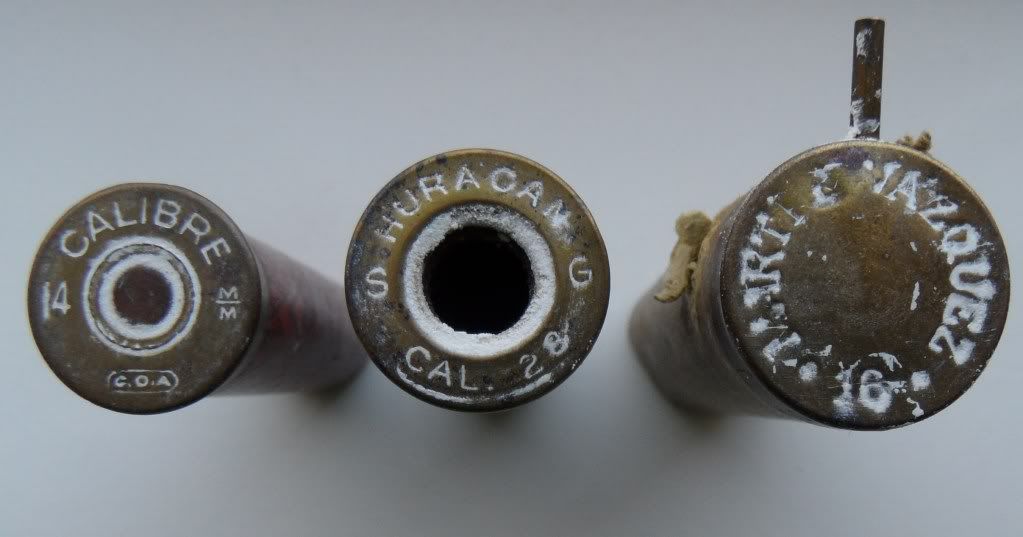 The Diamant and the Huracan are from Argentina, but how old are they and who made them.
On the first headstamp is C.O.A. ( Cartucheria Orbea Argentina )
Can anybody help me out on the headstamp styles from Orbea?? Timeline??
The Pinfire I know nothing about.
Any help is appreciated
Regards rené