Hi all,
Here I have some pin fire shells of which I would like to have some help.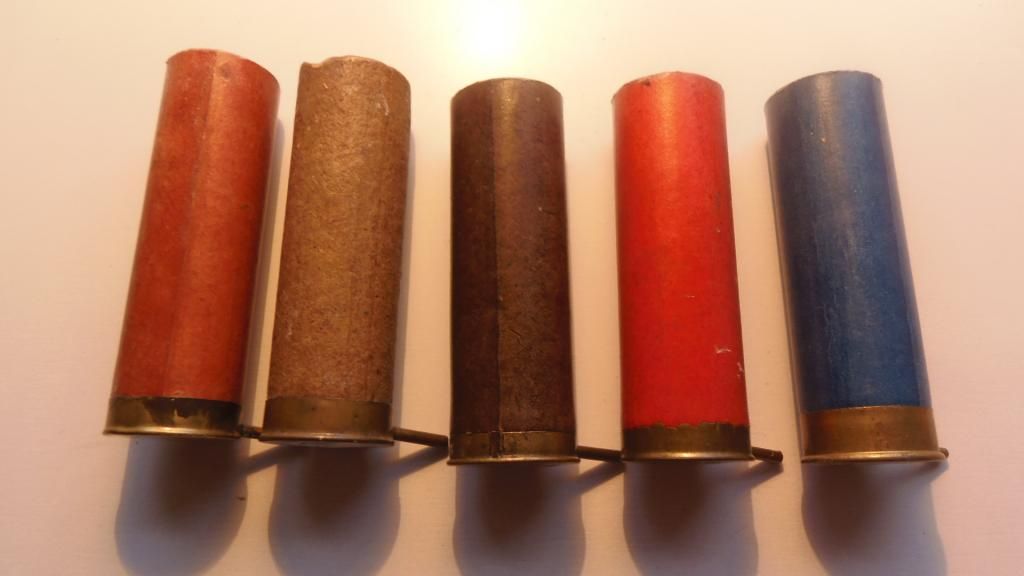 The CF headstamped cases.
Are they made by Cartoucherie Francaise or Charles Fusnot??
Or somebody else?
The first CF has a hull with structure that is very similar to the old Brown eley cases??
Could this perhaps be of any help in ID of this case?
The last one has a dark brown paper hull!
The others are unknown to me.
Any help would be very much appreciated.
regards rené