I was fascinated by this, especially its construction. I was told that this is the nose cone / radar windshield to a old model Sparrow Missile. I have had in for 10 years and the guy I purchased it from had if for many years. I am not sure if it came from a aircraft fired missile or a ship fired system? I know Sparrow Missiles are fired from ships and have folding fins for storage inside their firing pods. To me the real interesting thing about it is that it is made entirely from porcelain. I tried taking a photo of it in the dark with a flashlight inside to show how it is semi transparent when illuminated from with-in. I have another one that looks almost exactly like it except it is made from metal and is painted blue. SLICK RICK, you may have fired these in your missile days.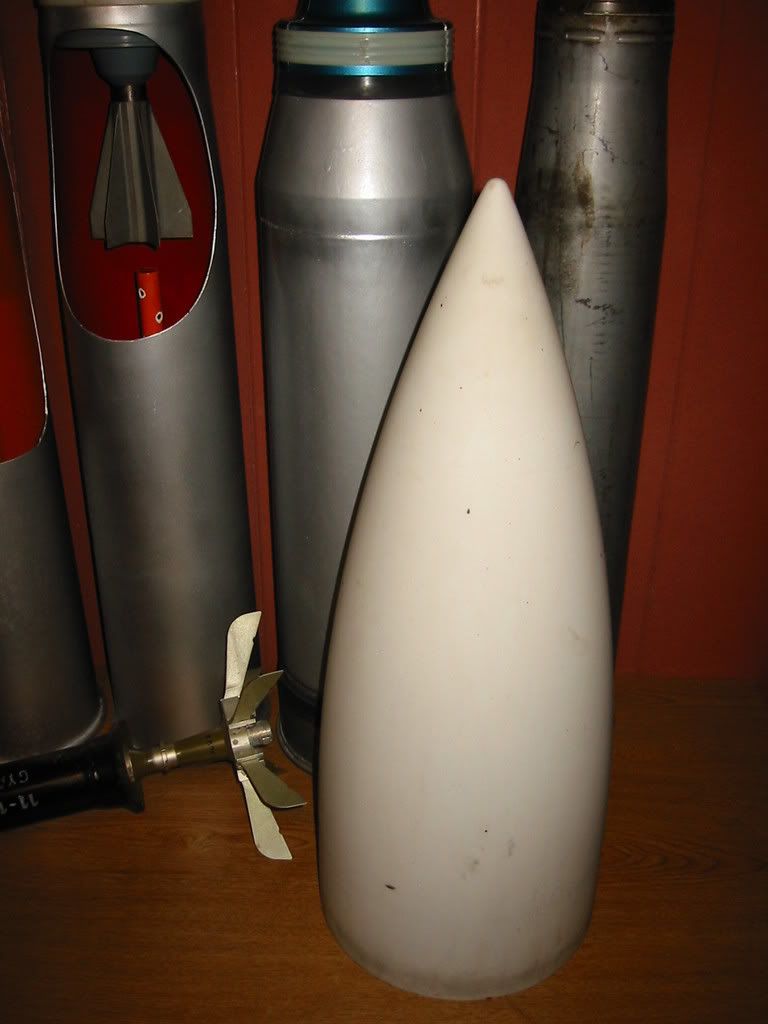 Pic showing the inside and wall thickness. It is pretty heavy! The metal one is much lighter.

Photo In The Dark - Trying to show how it is semi-transparent / opaque by putting a Mag-Light inside.