Back in Sep / Oct several of the gun & carry forums picked up on the existence of a new Gold Dot from Speer called G2. In 9mm & .40S&W so far, and it looks like it's a whole new bullet that is just sticking with the branding of "Gold Dot". The jacket has a crimp going around it halfway up from the case mouth with a few vertical slits as well, and the hollow point is filled with a resin which Speer touts as something to achieve uniform expansion (similar to the Hornady Critical Defense?). I have seen two seemingly identical boxes of this new 9mm version with different index numbers of: 54226 & 54227. It seems that the 54227 is intended for government as an end-user, and has "GOV" printed on the end-flap of the box, whereas 54226 is perhaps civilian or law enforcement sales?
I have seen a couple of the 9mm headstamps so far, both are supposedly from the government style 54227 boxes and have dated headstamps of 13 and 14. I had never seen this headstamp before just today, and this load only came into being known about a few months ago, so I'm not sure why the 13 date is out there, or if there are much if any of them going into circulation. As I dug further into looking this up I came across a sale listing for some .40S&W of this same type, in G2 boxes with the new bullet style, and the headstamp has a 2012 date. My guess is that Speer came out with this in semi-secret to bounce of the FBI, etc. for Gov contracts in .40S&W in 2012, but then the FBI declared they would be returning to 9x19 this past year, and so now we have this 9mm version?
This totally baffles me as to how we here, and the internet at large (no Google hits on this prior to Sep 2014) could have missed the existence of these? This will all hopefully be expounded upon by Speer at SHOT show this month, but they certainly didn't speak of it at the last couple shows, and it does not yet appear on the Speer / ATK websites under their otherwise up-to-date law enforcement listings.
Visually, to me this looks similar to the ideas in the Hornady "Critical Duty" load, with the crimp around the jacket for a mechanical locking of sorts for jacket / core bonding, and the presence of a flexible matrix in the hollow cavity to supposedly ensure uniform expansion. As to which came first exactly, who knows. They were apparently conceived of concurrently, but it is interesting how the industry trends with these features, and also how they both have "Duty" in the package branding or name - both angling for government / department sales with a word that is a trendy L.E. buzzword of late.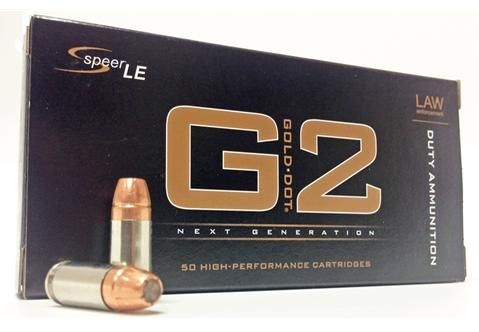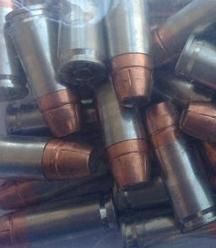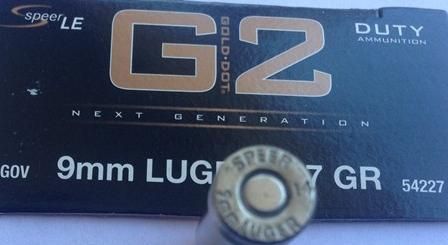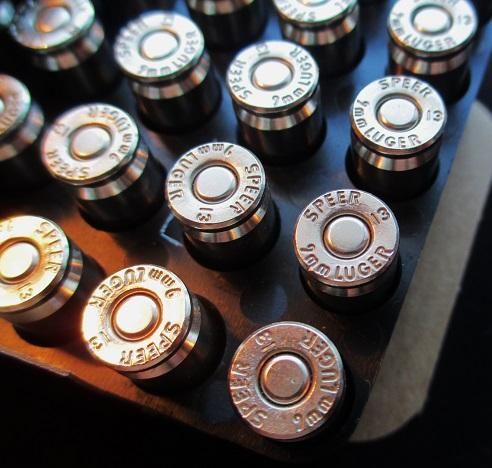 The .40S&W headstamp from 2012: