steel cased yugo 7.62x39 question
i have a question for you guys. i just received a couple boxes of this steel case yugo ammo dated 1980-y and here is the question i have for you guys. i open one of the boxes and the first thing i noticed is that the ammo is covered in cosmoline.it's not oil but thick cosmo that you cant wipe off easy. is this normal for yugo steel case ammo? was this just so to prevent rust? kind of stupid if you ask me because i can see this causing a lot of jams in ak's and sks rifles.
what do you guys think?
the bottom round i cleaned with my finger nail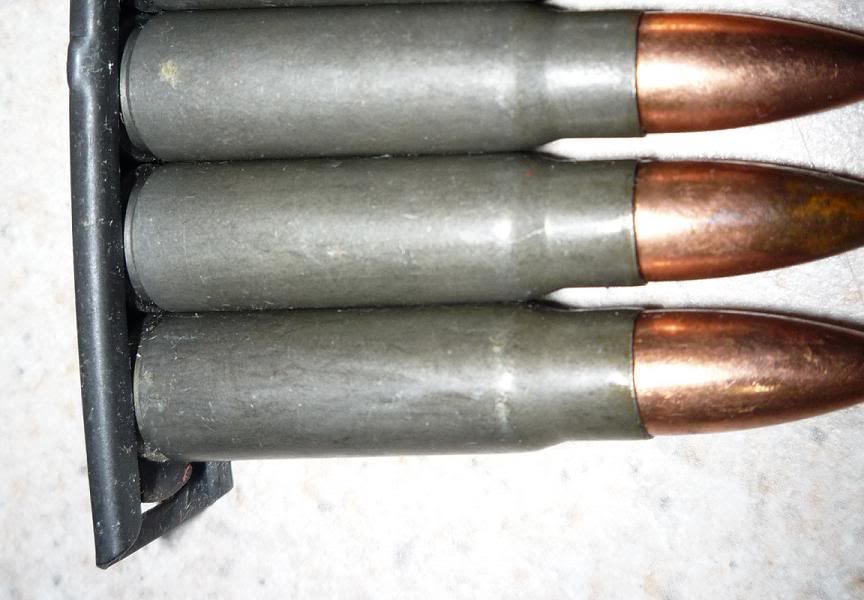 the one i cleaned with my nail is the last one on the right