A collector/shooter friend of mine sent me this pics of a .45 ACP case he discovered in a lot of cases has was going to reload. It appears to be a .45 ACP without the extractor groove but has what he calls "nubs". Three of them equally spaced on the side of the rim.
His measurements are as follows:
Brass case, boxer primed, fired
Rim diameter
normal - .474
mystery - .479 (does not include the nubs)
Case length
Normal - .892
Mystery - .891
See photos:
Pic 1 Side on comparison to .45 ACP. Two "nubs" visible.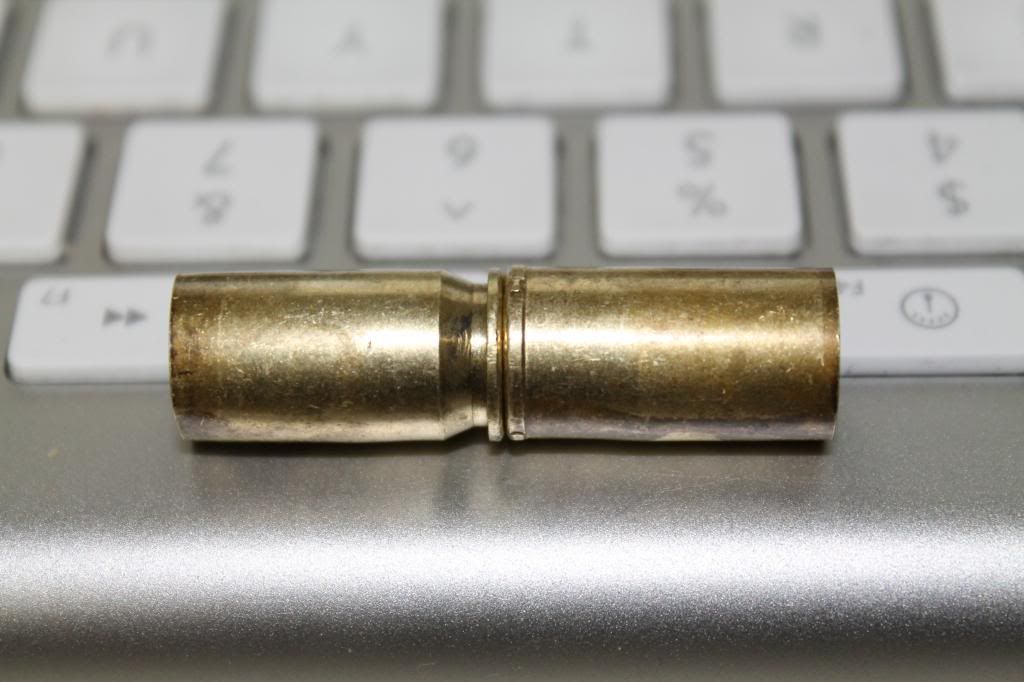 Pic 2 Headstamp comparison to normal .45 ACP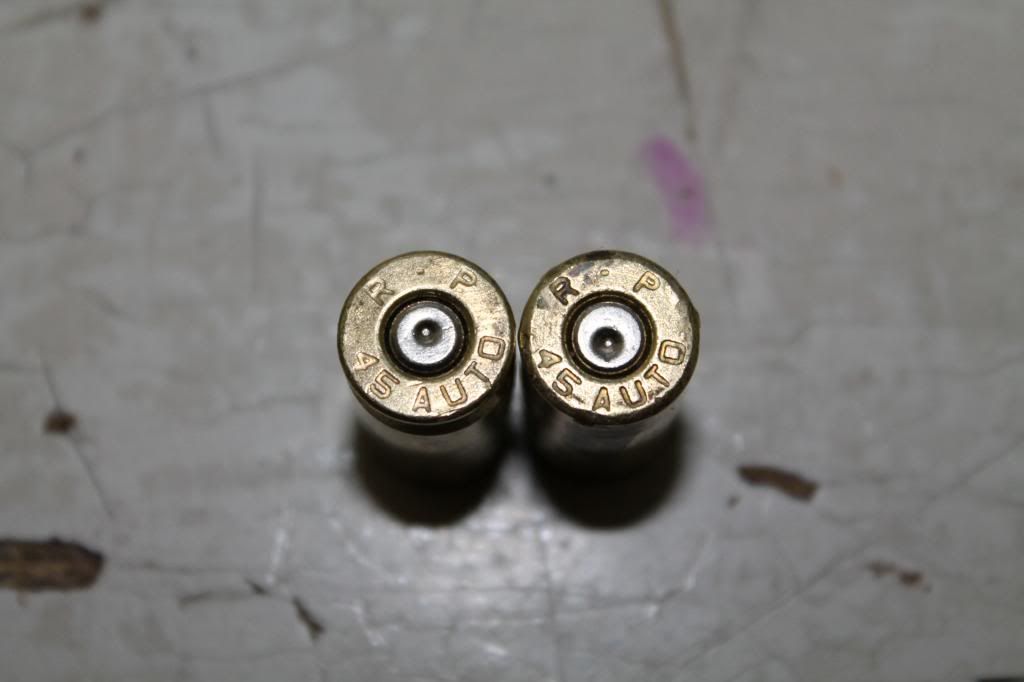 Pic 3 Another side comparison A '"nub" is visible.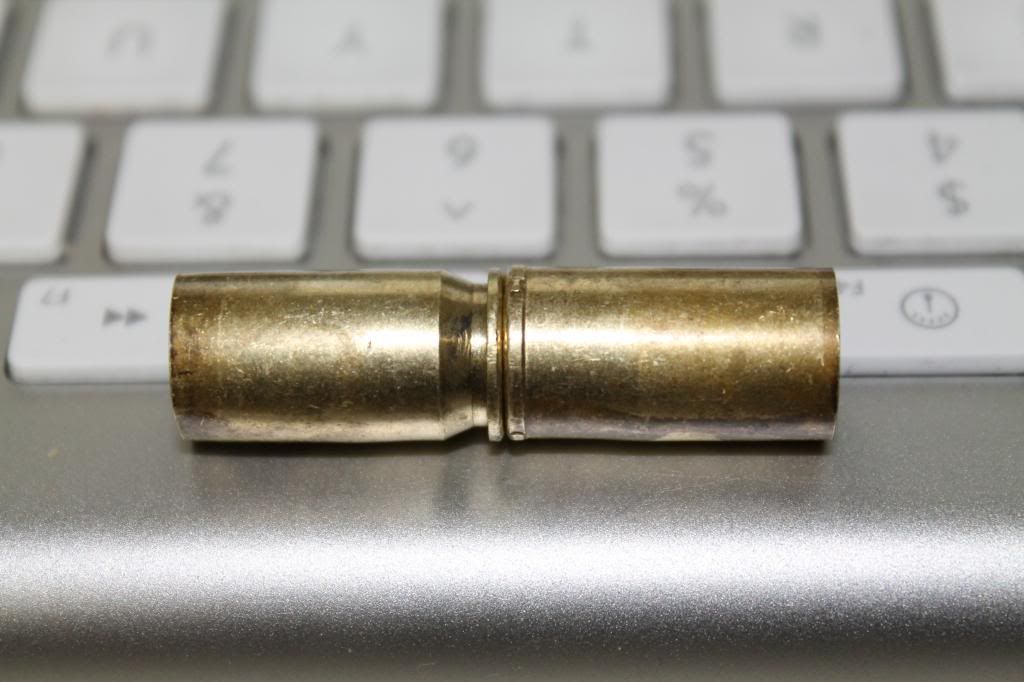 Pic 4 Mystery case as compared to .45 AR left and .45 Colt right. One of the so-called "nubs" is visible.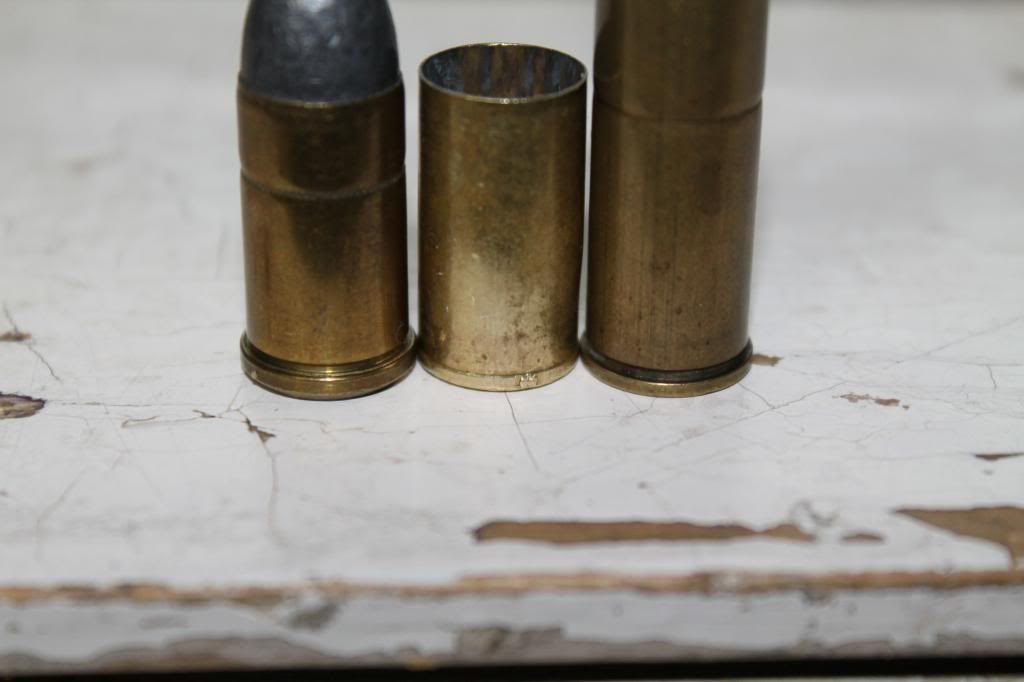 While I believe this to be an unfinished case that escape QA I am curious as to what the equally spaced 'Nubs" as he called them are? Are they part of the case finishing process? Also, is it normal to punch the flashole before cutting the extractor groove. What is the most strange to me is that this is a fired case! What could someone have shot this in? A .45 AR?
Does any have a picture of the .45 ACP case draw steps they could post?
Thanks