I recently bought a box of Thompson Contender 44 Mag shotshells that were in a styrofoam tray. The blue plastic shot capsule has a spotty, white substance on them that can be scratched off with the fingernail and does not seem to be eating into the plastic. Furthermore, there is a small ammount of gray/white dust in each pocket of the styrofoam tray.
Any ideas what this is and if it will hurt the cartridge?
Suggestions for cleaning it off the plastic without hurting it? Tried vinager and rubbing with cloth but not very effective.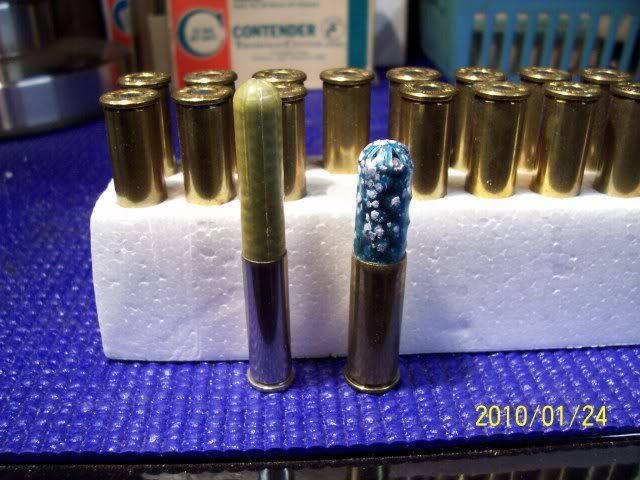 The cartridge on the left is a .357 Contender round that came from a paper tray and shows no sign of this effect. The .44s fit very tightly in these pockets.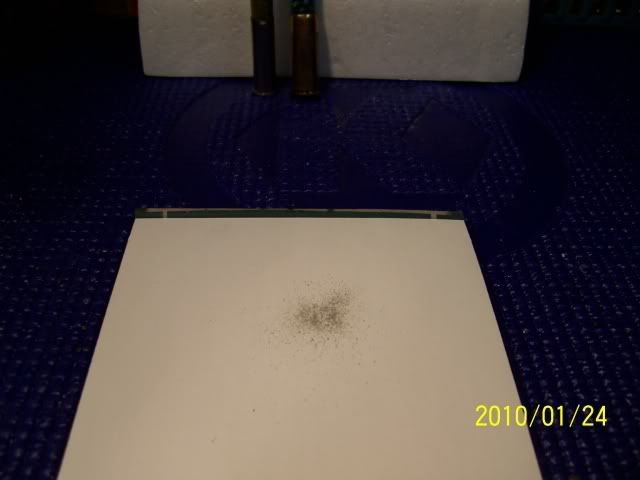 This is the dust from 2 pockets. Its obviously grayer in color than styrofoam so I wonder if its oxide from the lead pellets and unrelated to the stuff on the outside?