Here is a set of .22 RF adaptors for larger caliber RF cartridges. The .22s are unsupported along the casewalls and these seem to be useless because I believe even a .22 Short case would rupture on firing.
Perhaps a .22 BBCap, but there is no evidence they work with a barrel or anything.
Maybe only useful with a blank!!!
Anyone know anything about these. Who made them. I have had them for over 10 years.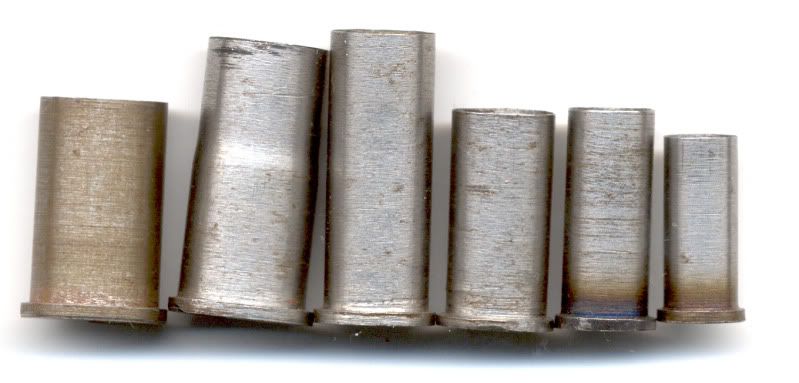 Left to right the caliber markings are: 56-56; 56-50/52; 46 L; 44 L; 38 L and 32