This may be slightly off topic, but I suppose if torpedoes are okay for the forum, then other submarine ordnance should be also. I have a pine crate (25.5" x 12" x 11.75") that originally held submarine emergency identification signals. The top and both sides are covered with stenciling, but the sides have faded to the point that portions are quite difficult to read.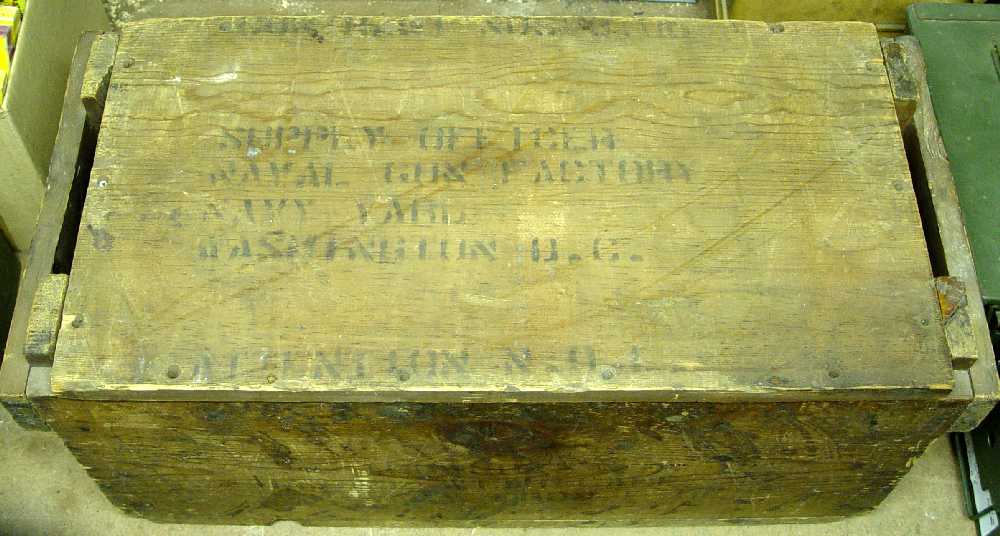 The top is still legible:
CONTROL NOs 3106 (?)
SUPPLY OFFICER
NAVAL GUN FACTORY
NAVY YARD
WASHINGTON D.C.
ATTENTION N.O.L. (?)
One side:
MARK (?)
illegible
FIREWORKS
HANDLE WITH CARE
KEEP AWAY FROM FIRE
The other side:
LOT NO. ??? CASE NO. ???
??? IAL PRODUCTS INC
???ICK ???
RED SUBMARINE EMERGENCY
IDENTIFICATION SIGNALS
I haven't a clue what these were or how they were used. Any information would be appreciated, including what company might have made them and when. I apologize for the rather limited clues to the company name, but coming up with any more letters in the name would have required some imagination. Thanks.